I remember reading that the Peeps company was expanding into different holidays besides Easter. I tried the Gingerbread and Christmas Tree peeps.
The Gingerbread peeps were really good. Instead of plain sugar on the marshmallow it tasted a bit like cinnamon and tasted like Christmas.
The Christmas trees were a disappointment. They just taste like regular Easter peeps.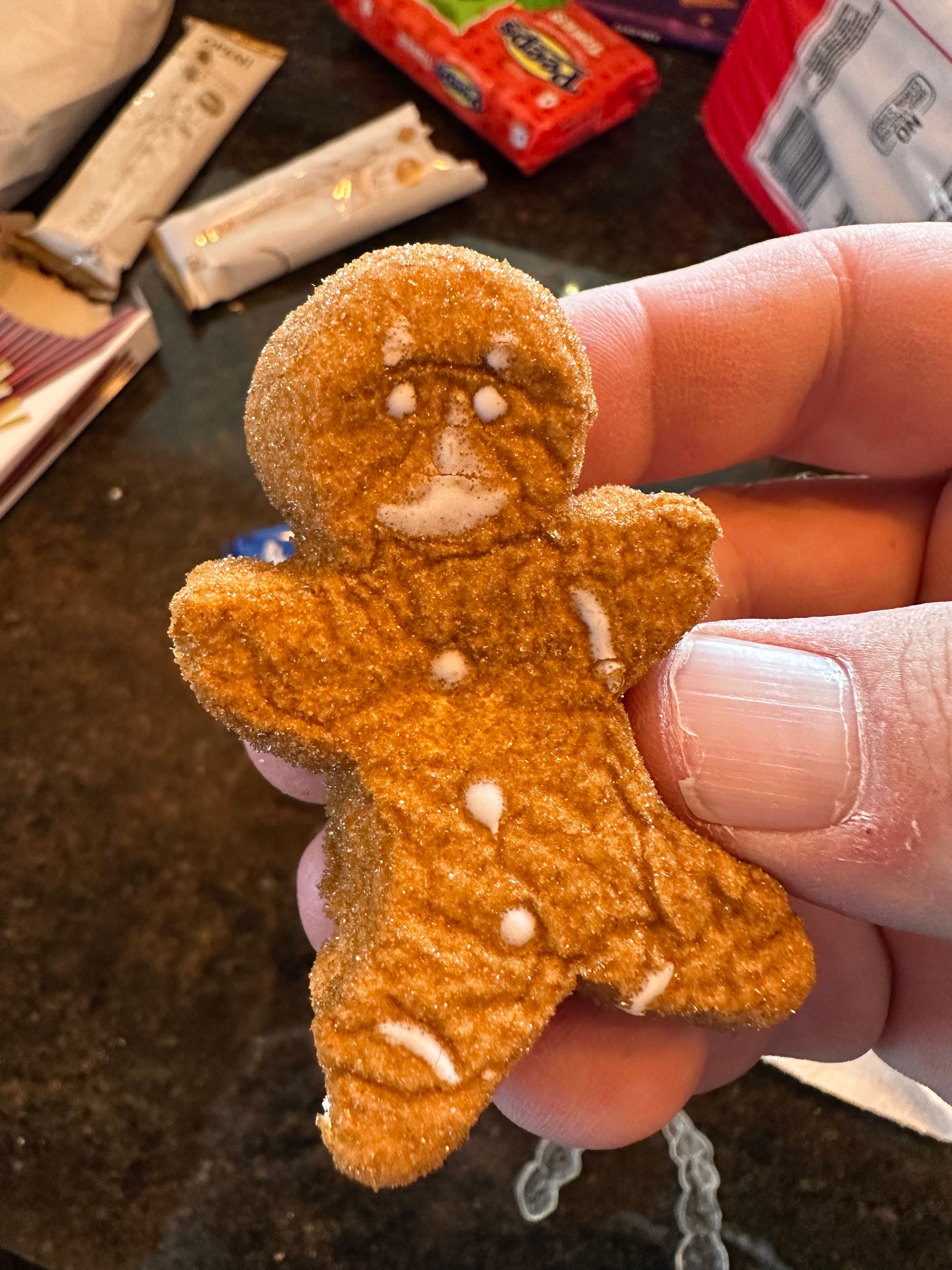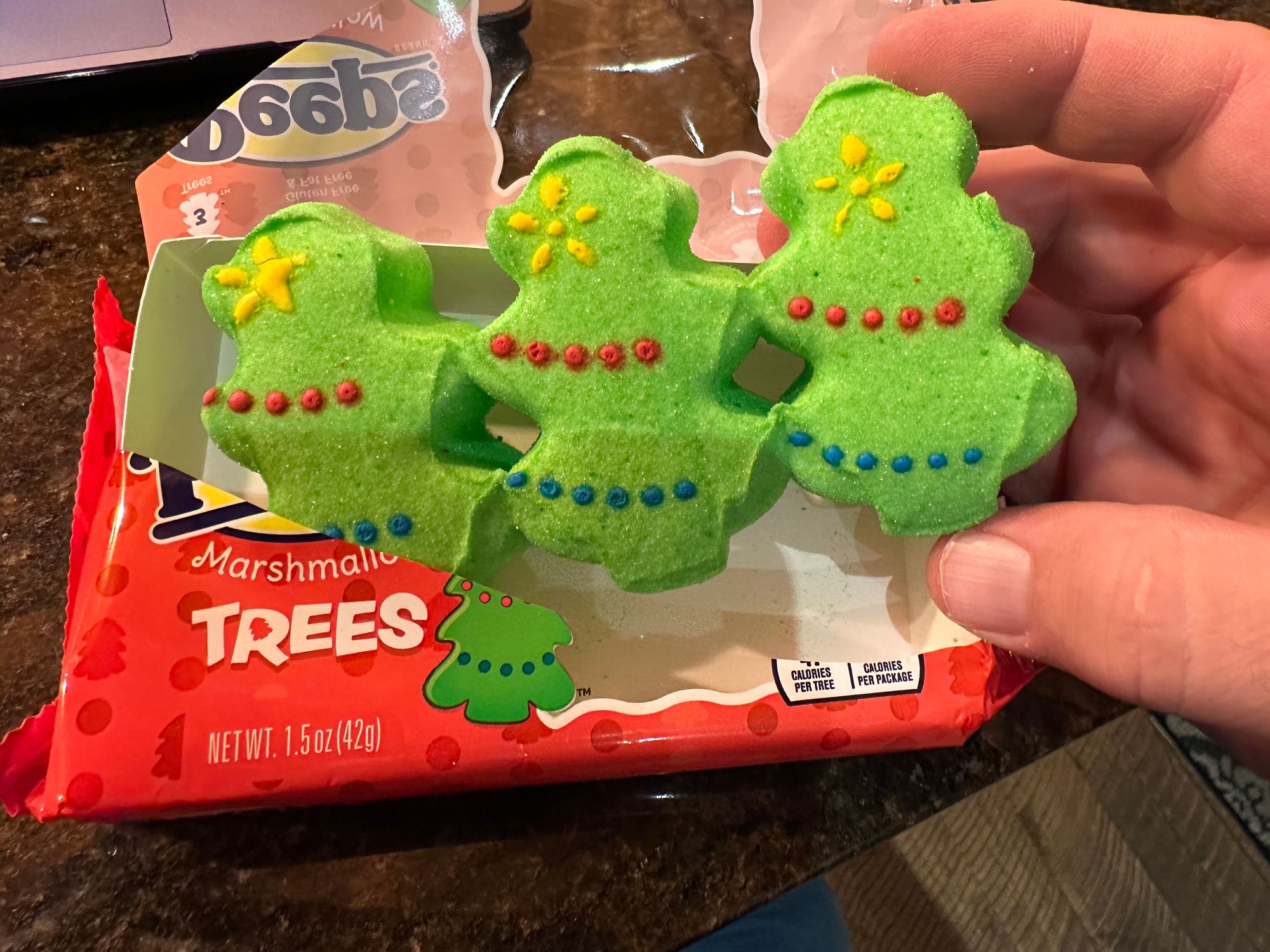 << Previous Post Next Post >>