Wonders of Street View Website
This website shows you interesting street views from Google.
I clicked "Random" in the corner about 10 times and found the Large Drawers I visited in 2022 in High Point, North Carolina.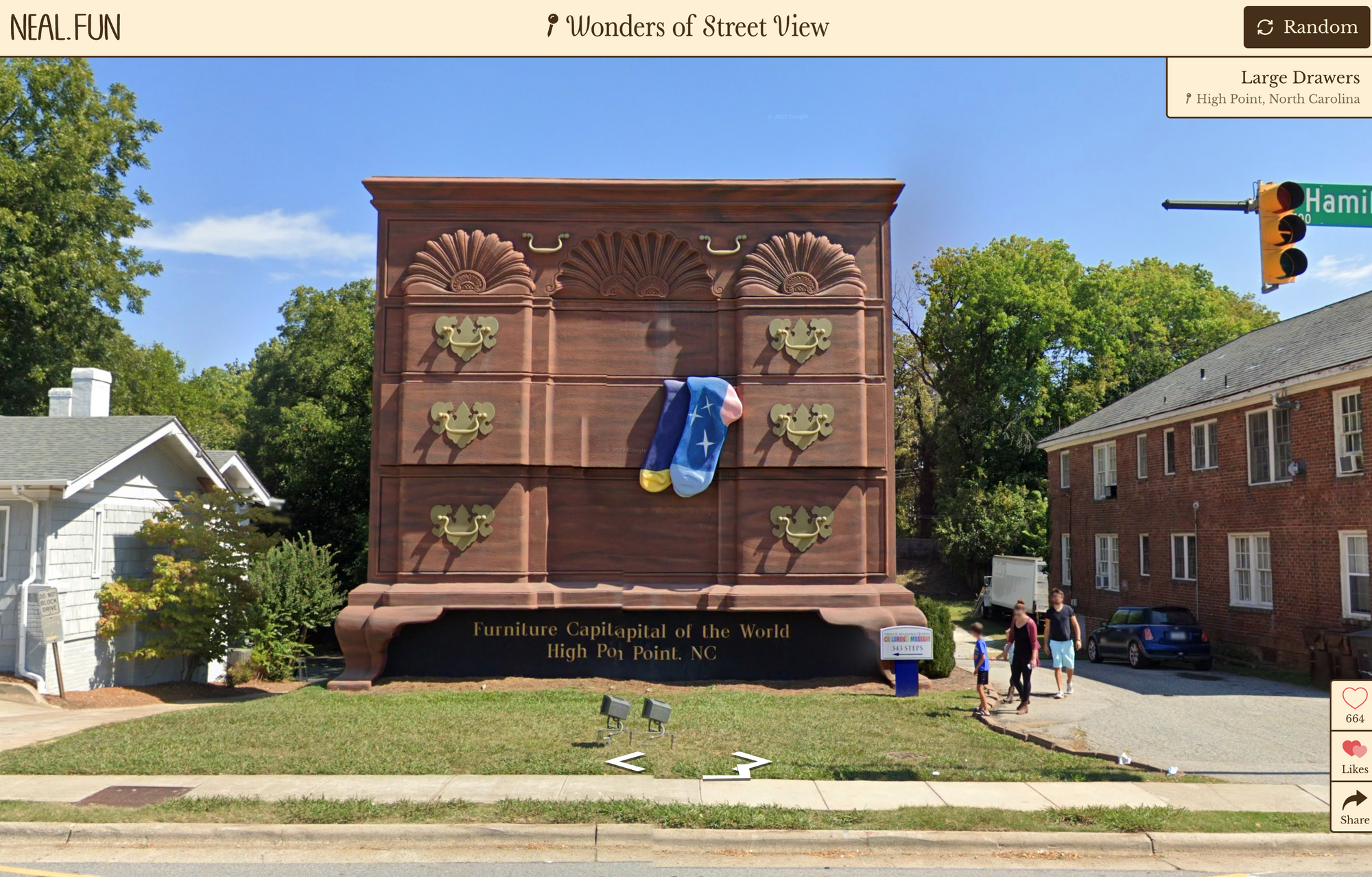 So I wondered how many places they have that I have visited. It took me 19 clicks to get to Platform 9 3/4 in London where I have been.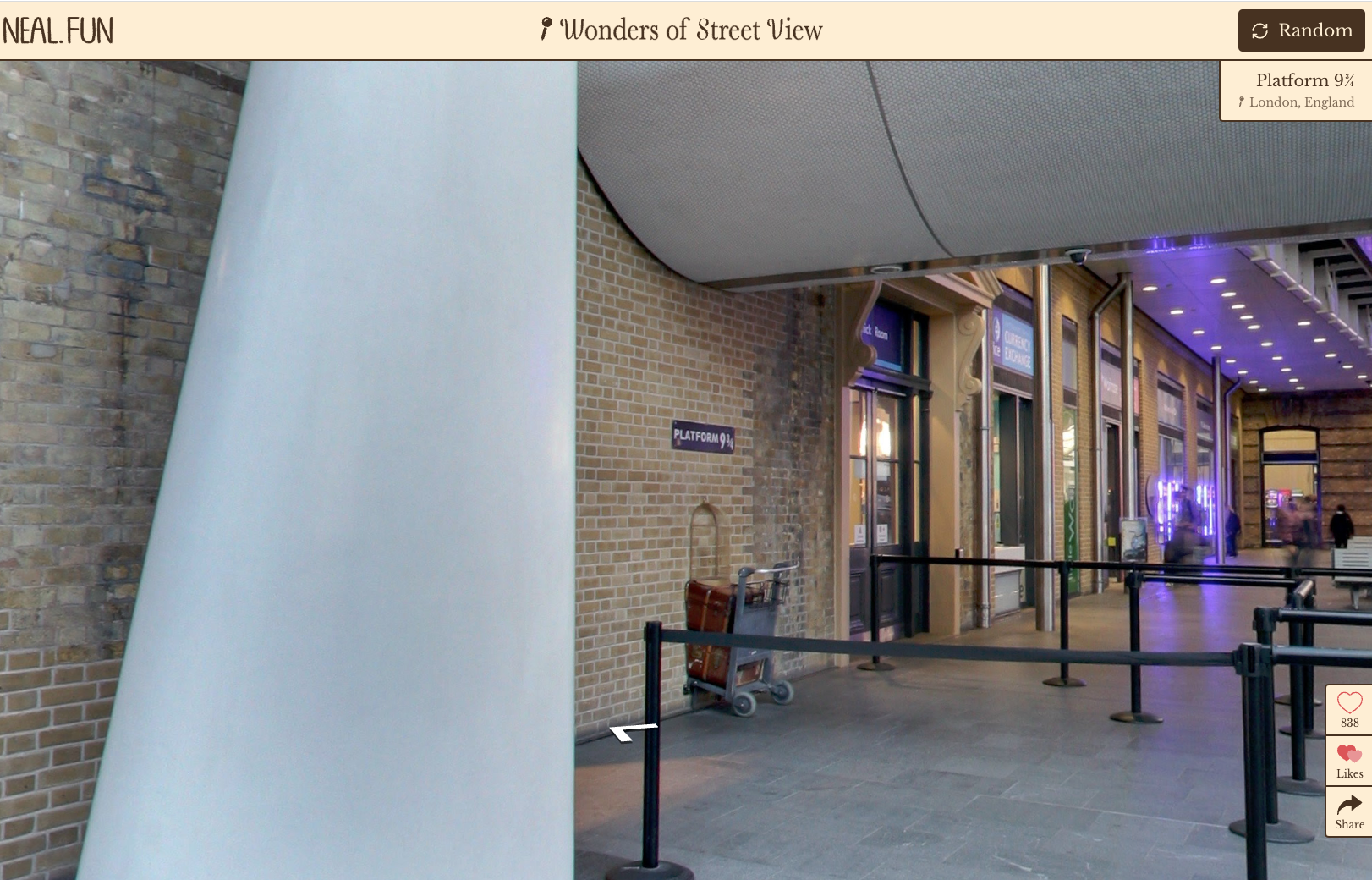 Then 9 more clicks to get to Sistine Chapel.
Then it took 44 to get to another I had seen. Seven Magic Mountains near Vegas.
Then I got bored and stopped. But the site could be a nice source of finding interesting places to visit.
<< Previous Post Next Post >>