Review: Which Wich Cloud Bread
When I was ordering my Wicked Wednesday sandwich from the Which Wich app (which is now $6 instead of $5) I was offered Cloud Bread.
I had no idea what it was but decided to try it. When checking out I saw the $6 sandwich was now $7.50. But I figured it was some extra surcharge for inflation or having to pay employees.
It turns out the extra $1.50 was for the privilege of having the Cloud Bread.
It was actually pretty good. But charging an extra $1.50 for it is pretty ludicrous.
More information and recipe for Cloud Bread. The article says it is cream cheese, egg, baking soda, and baking powder.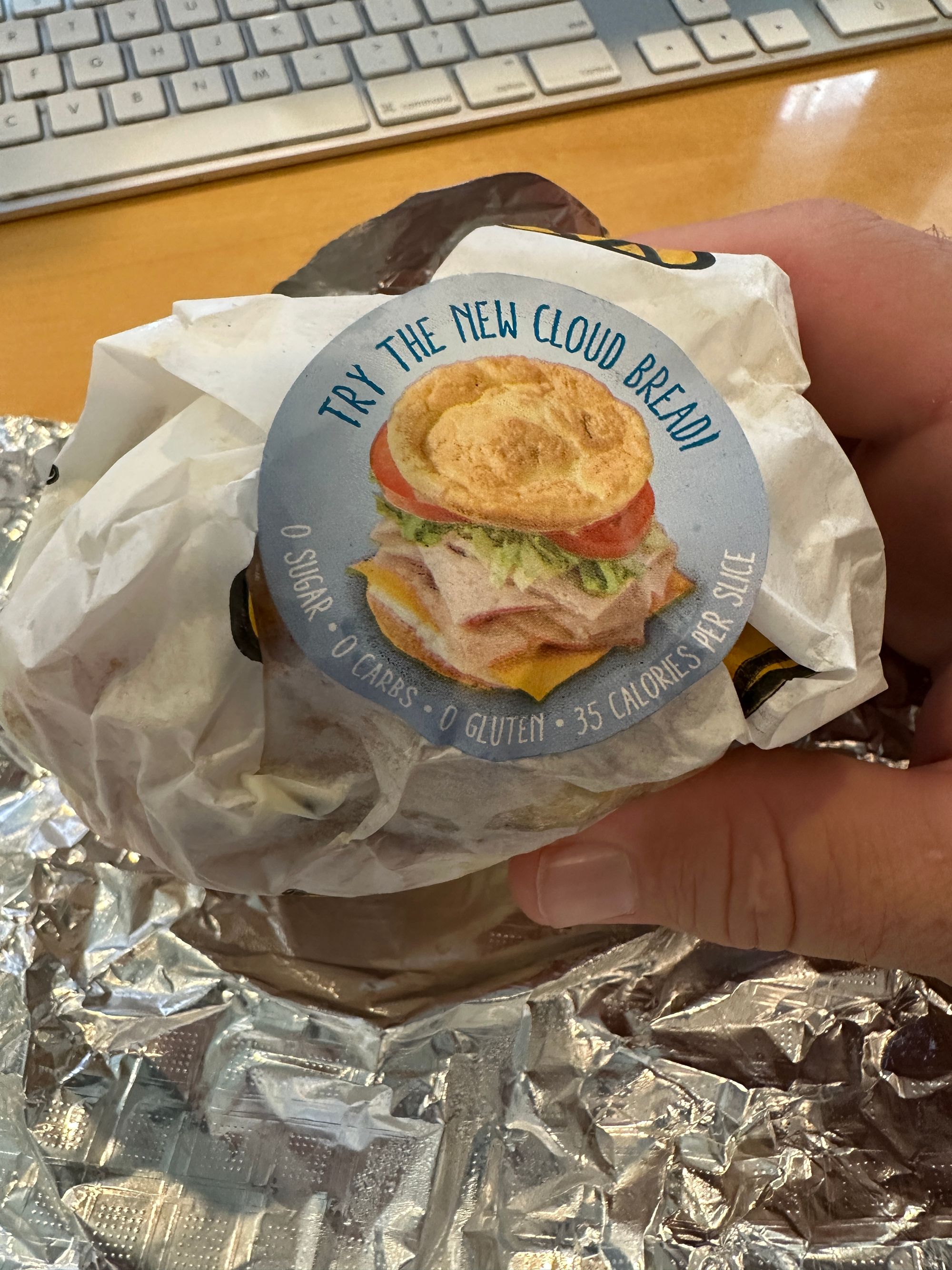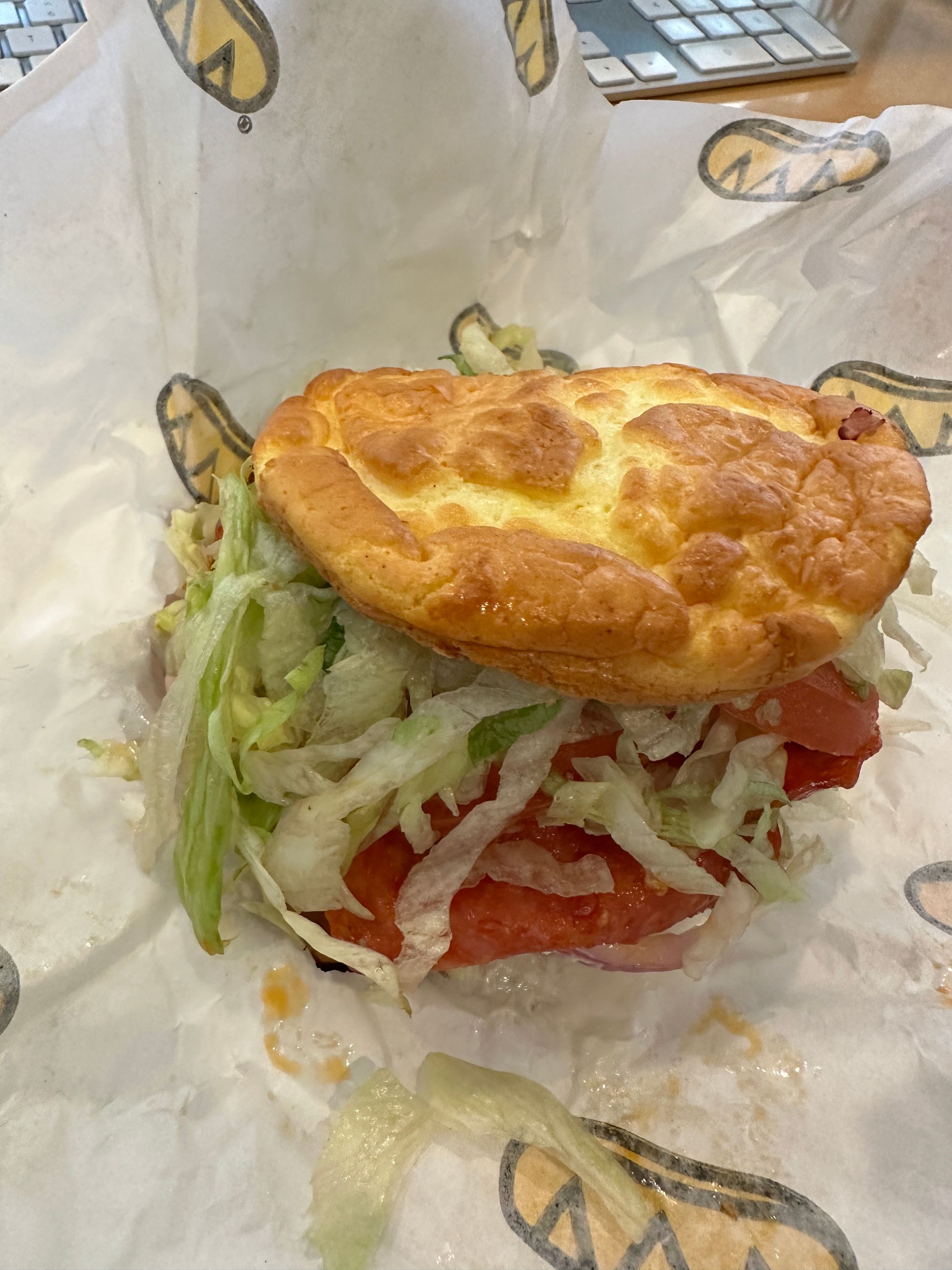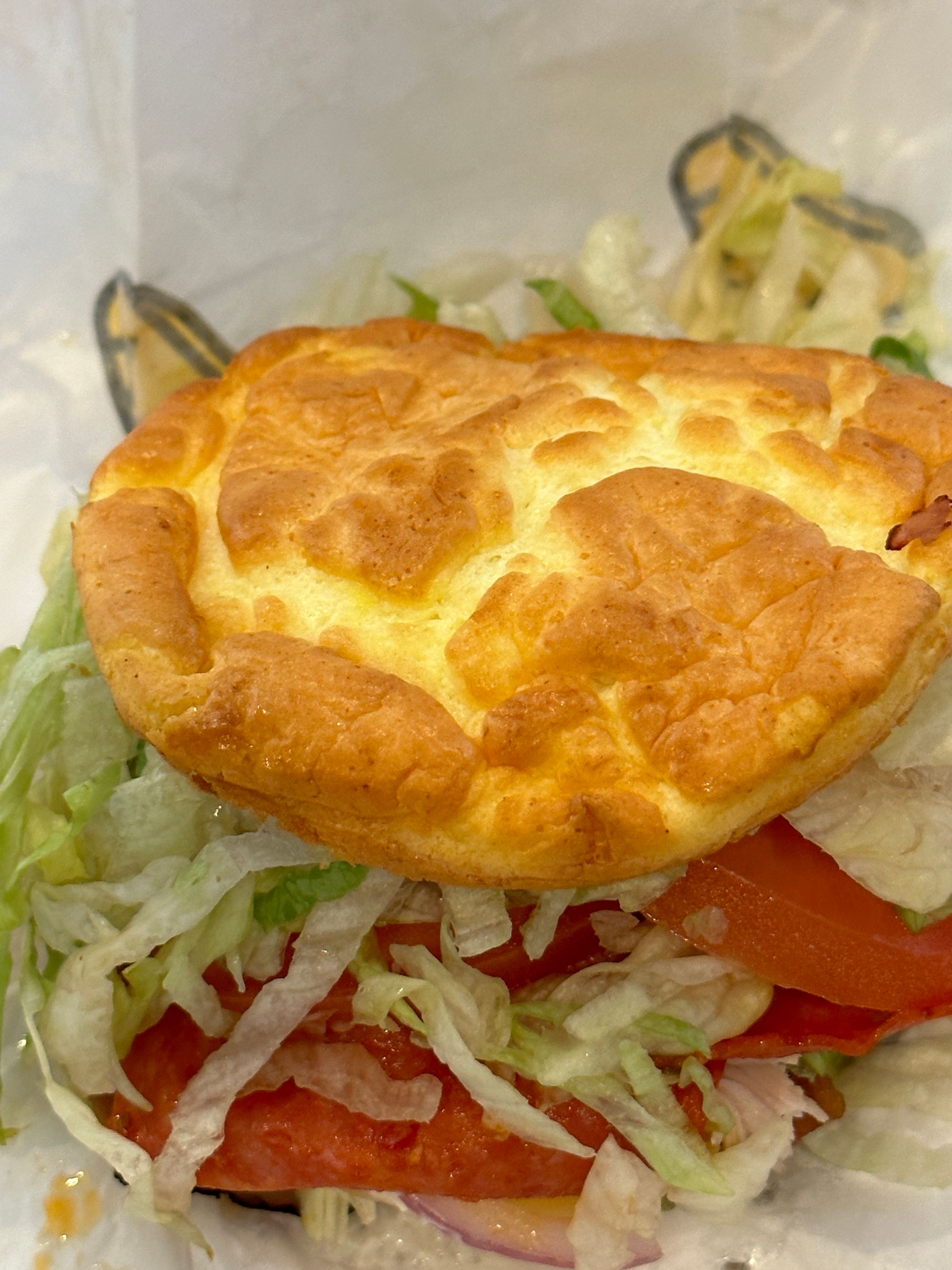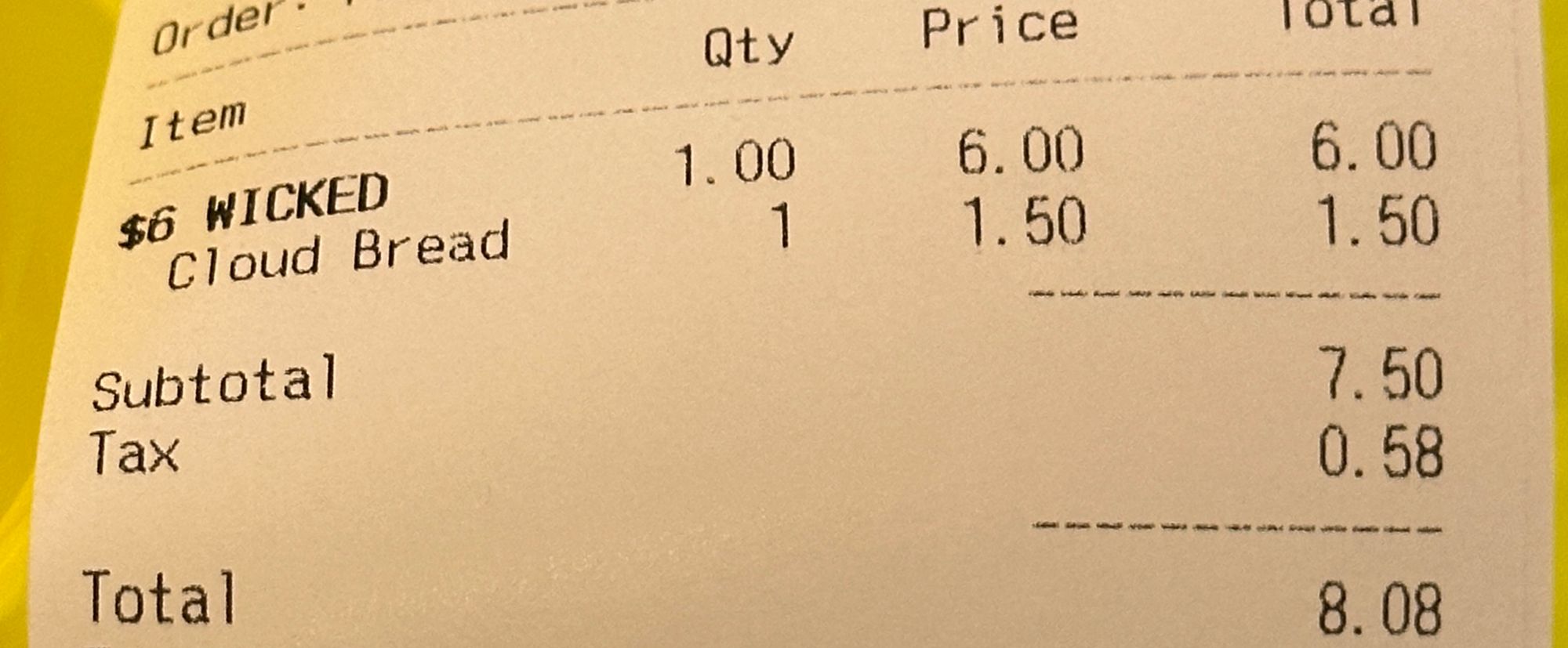 << Previous Post Next Post >>