This is not a marketing email
Don't give Experian your email address. You will get subscribed to email updates that you cannot remove yourself from.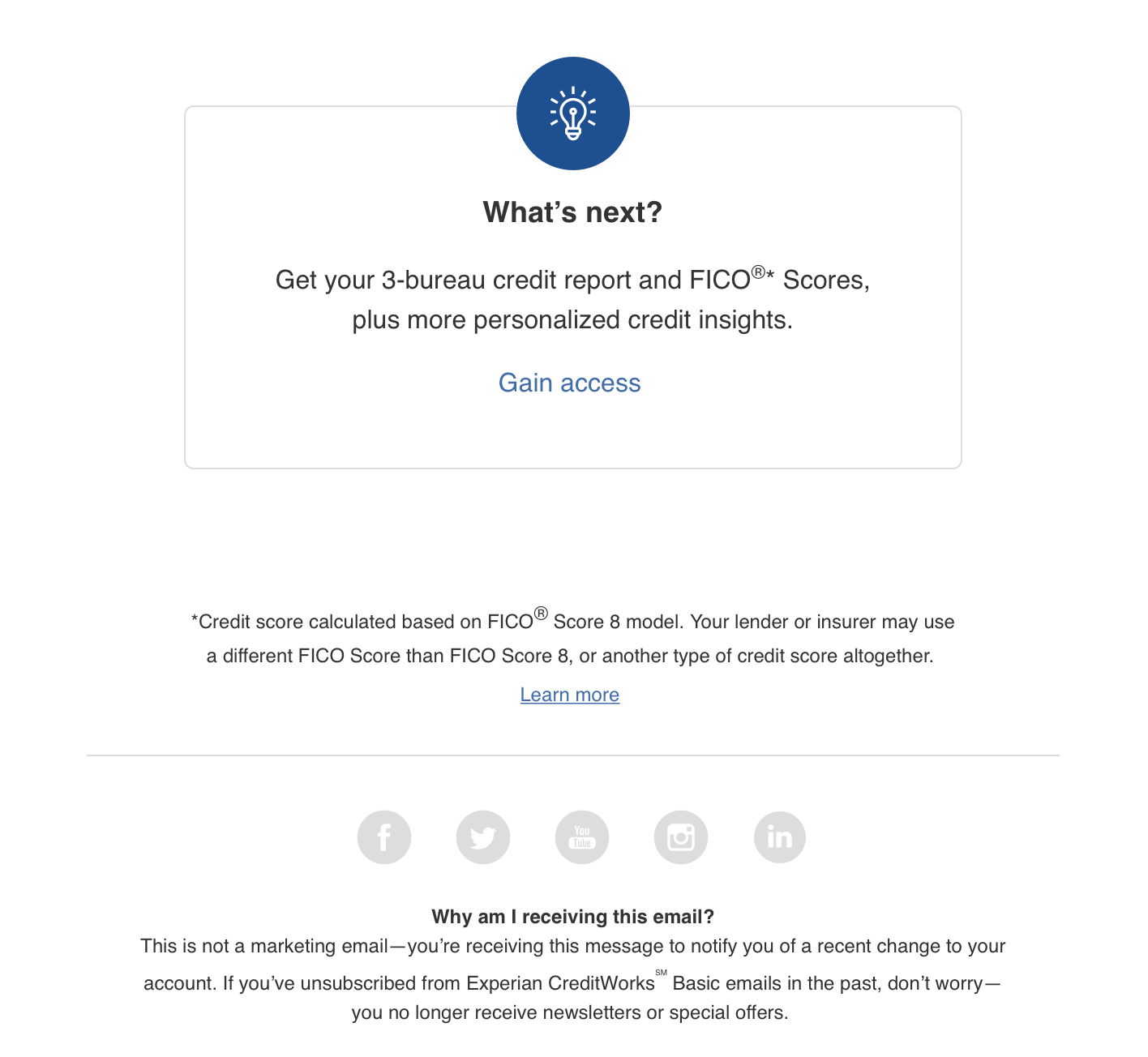 They say this isn't a marketing email. I think I would rather be the judge of that. If it isn't a marketing email then why are they advertising to get a 3-bureau credit report and FICO score?
<< Previous Post Next Post >>