Review: Pacific Symphony Organ Spectacular 2022
Maybe this concert should have been called a trumpet spectacular. Barry Perkins is the principal trumpet player for the symphony and he was the real star of the show.
The first act featured "Hallelujah" by Leonard Cohen and "Hallelujah" by Handel. So that was fun to have both of them played in the same show. The first "Hallelujah" was played by Barry Perkins and his 17 year old son. They were both fantastic.
The organ playing was also spectacular. Todd Wilson played on the organ and he is definitely a virtuoso. His "Joy to the World" was probably the most spectacular.
Joshua Ranz played the clarinet and introduced the audience to Klezmer music, "a traditional style that originated among the Ashkenazi Jews of Eastern Europe." Basically it is music that sounds like Fiddler on the Roof. It was also fantastic.
My only complaint is the show was a bit too long. The banter between musicians went on a little too long at times. I would drop 1/2 the banter and one song from each act and it would be perfect.
We also watched a group of flute players in the lobby before the show started.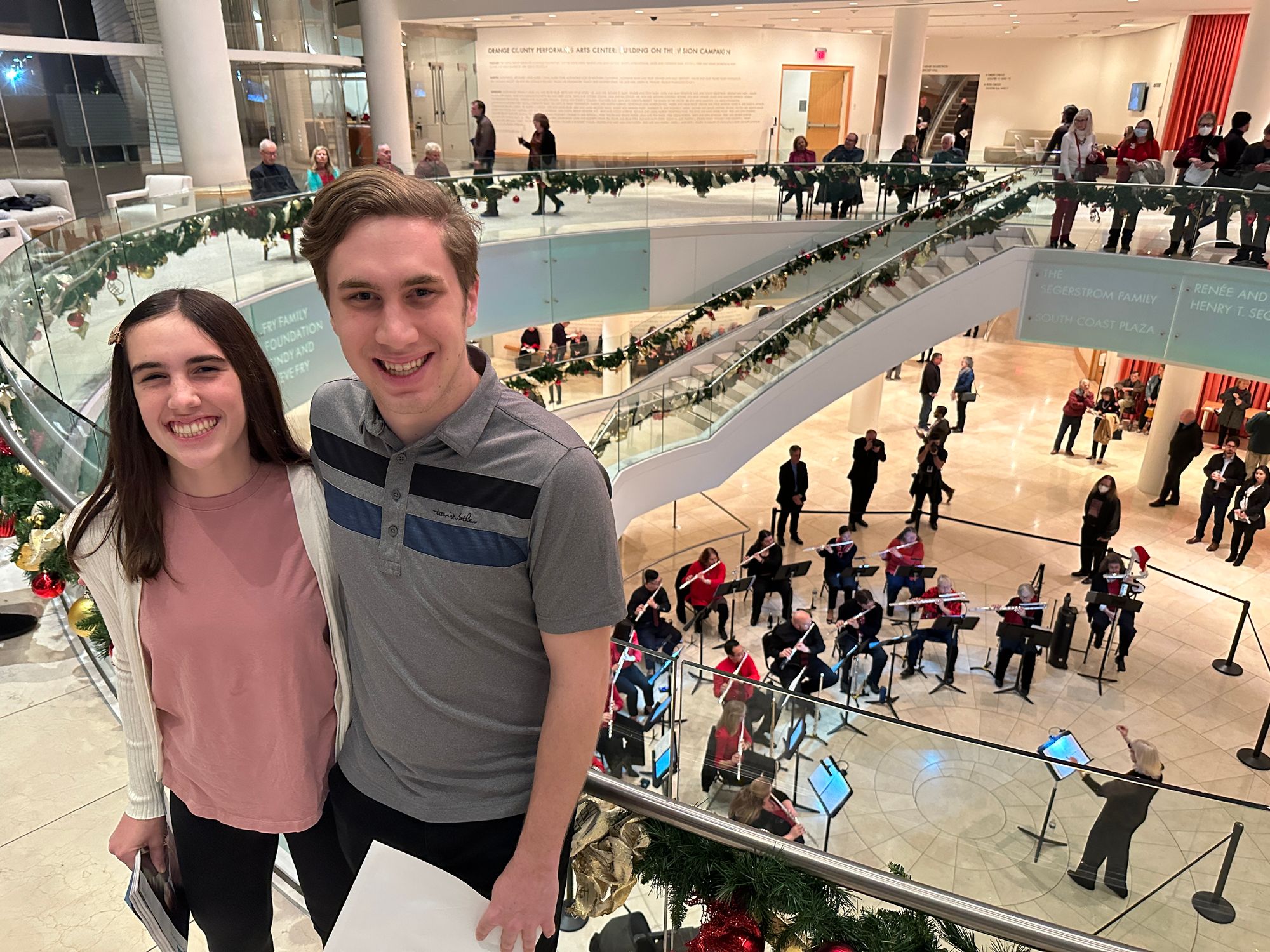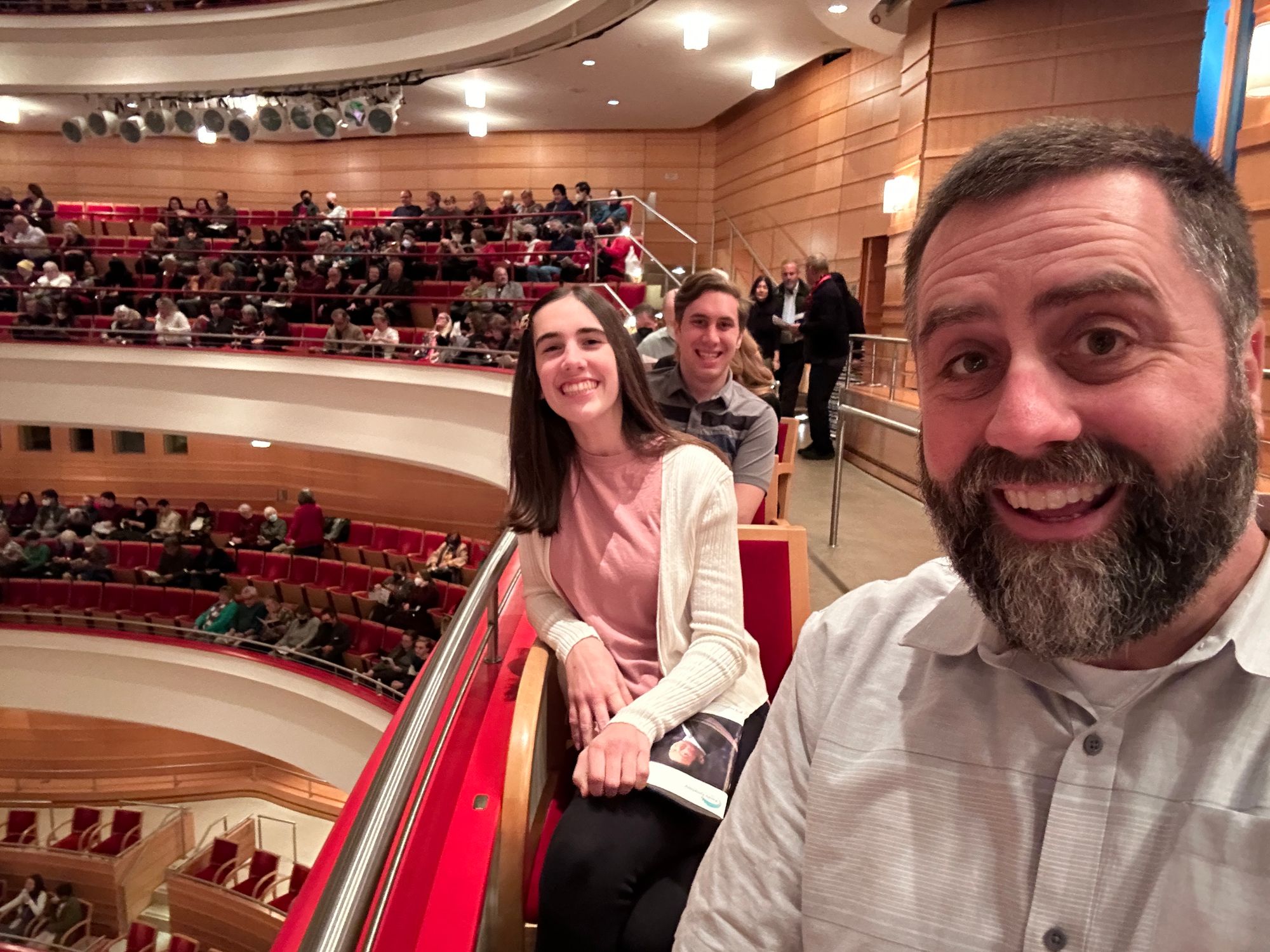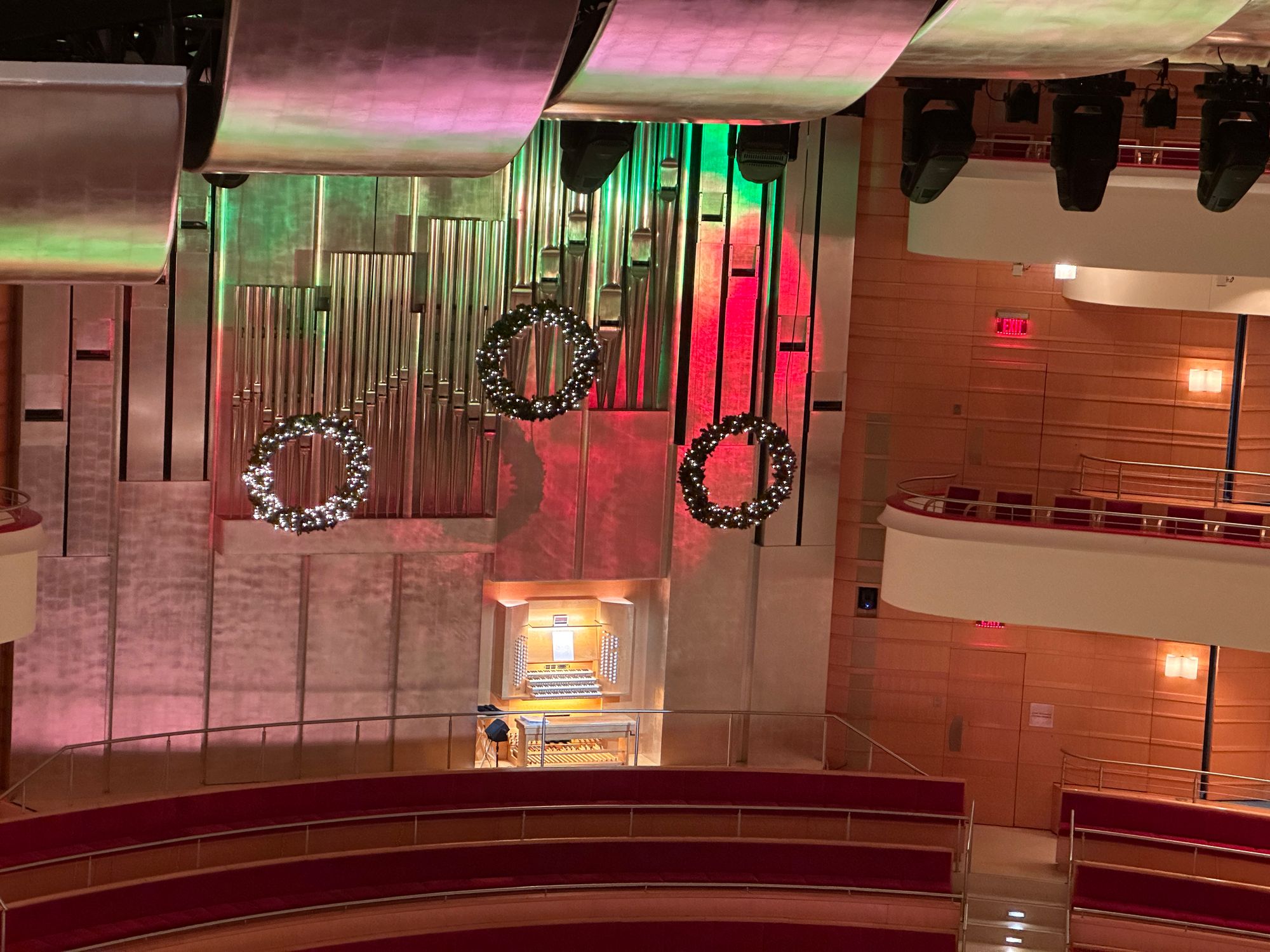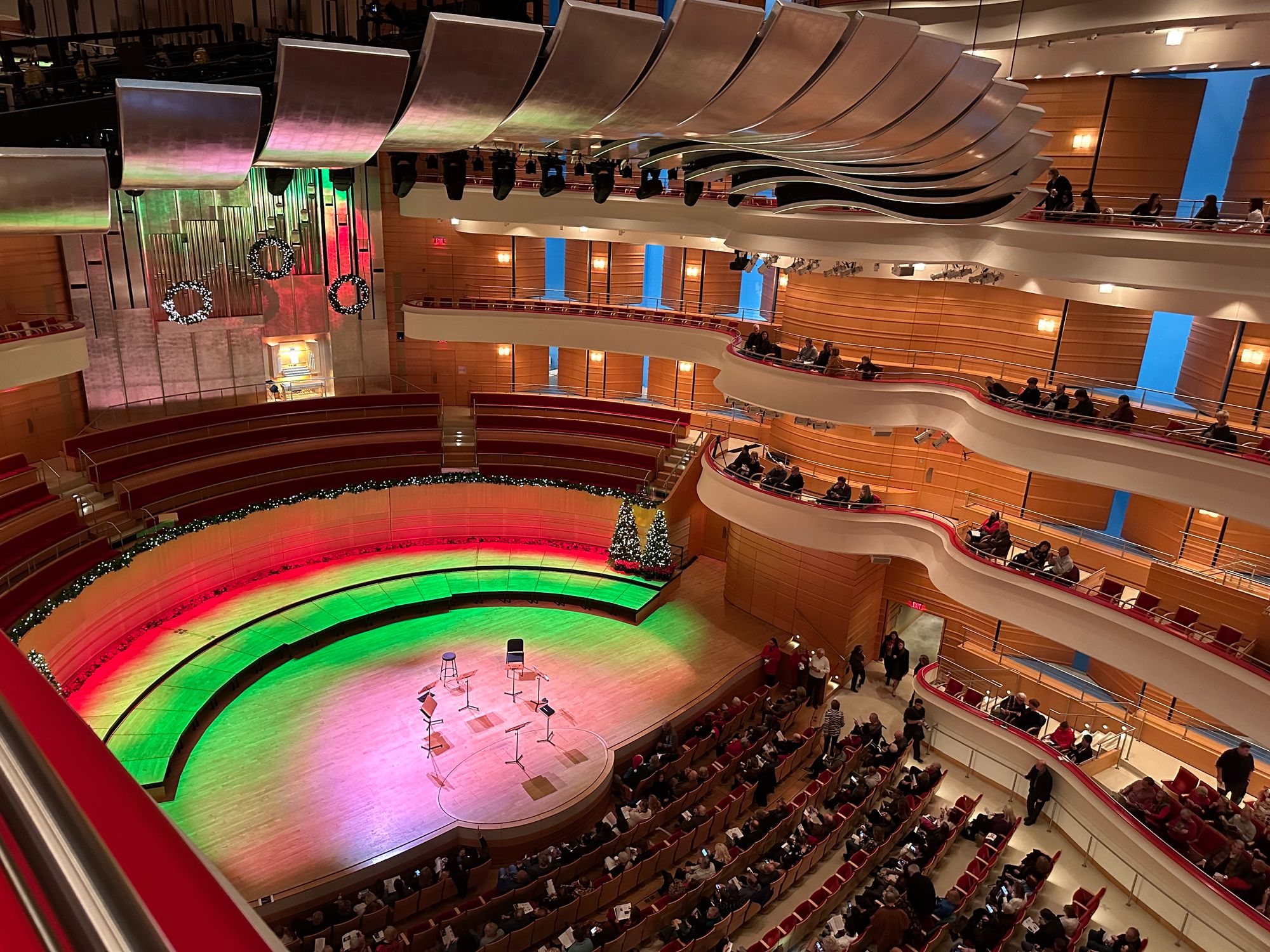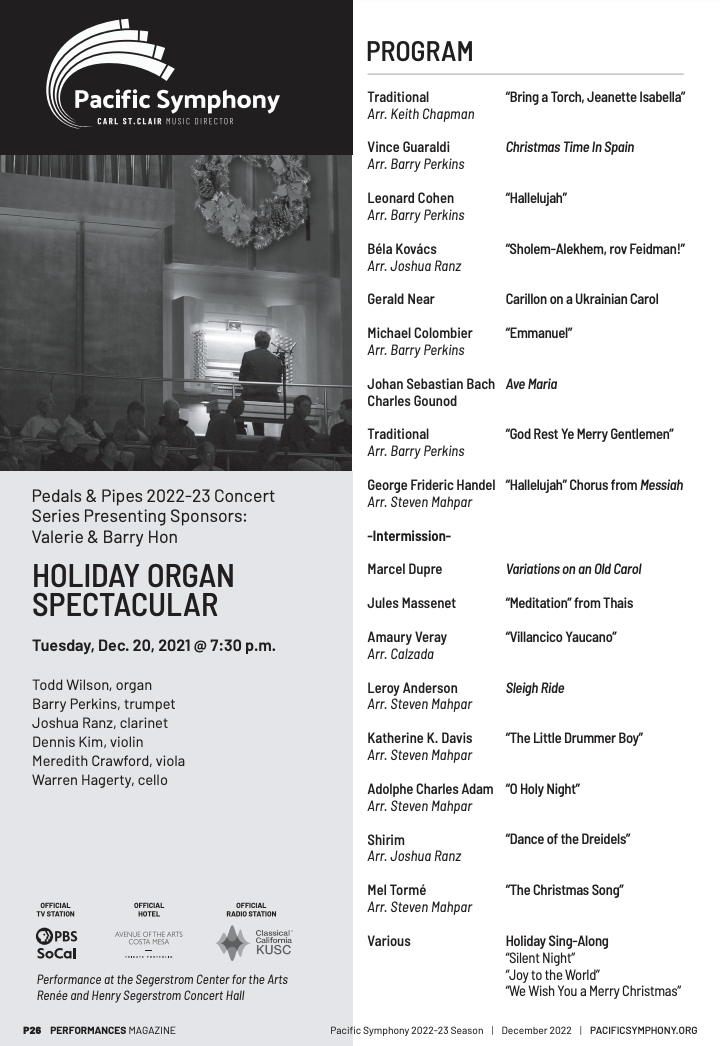 << Previous Post Next Post >>