Review: Night Skiing at Big Sky Resort
We did a night skiing session on Friday, December 30, 2022. Our guide Sean texted me a few days before to confirm how many people we would have and if we skied or snowboarded. We had our family plus cousin Charlie. Five skiers and one snowboarder. You are allowed seven people in your group for the flat rate. This is presumably so the group and the guide fit on the Ramcharger lift that fits 8 people.
We were a little confused if the fee for the night session includes the lift ticket or if you need a separate lift ticket. Eventually they decided we didn't need a lift ticket and that the lift was included in the night skiing tour.
The session was for 6pm to 8pm. We arrived 15 minutes early to get equipped. It took about 20 minutes to get all the headlamps attached to our helmets and we were off.
The night skiing is from the Ramcharger lift. Sean the guide took us on the runs that had been groomed that afternoon so they would be easiest. We did those runs first to get used to the night experience.
It was really fun. The headlamps were super bright and having no one on the runs plus fresh corduroy made the skiing pretty easy.
The only frustration is that the Ramcharger lift was running really really slowly because a lot of walkers were riding it to get to the restaurant at the top or the Christmas light "Enchanted Forest" at the top. Without the slowdowns we probably would have had an extra two runs down.
Sean the guide was great. Very easy-going and nice to talk to on the lift.
Photos were a little tricky. I tried to shoot a video also. The headlamp is so bright that the video actually is too bright. I presse the button on the headlamp to set it to a lower brightness and it made the video come out better.
Review: 6/6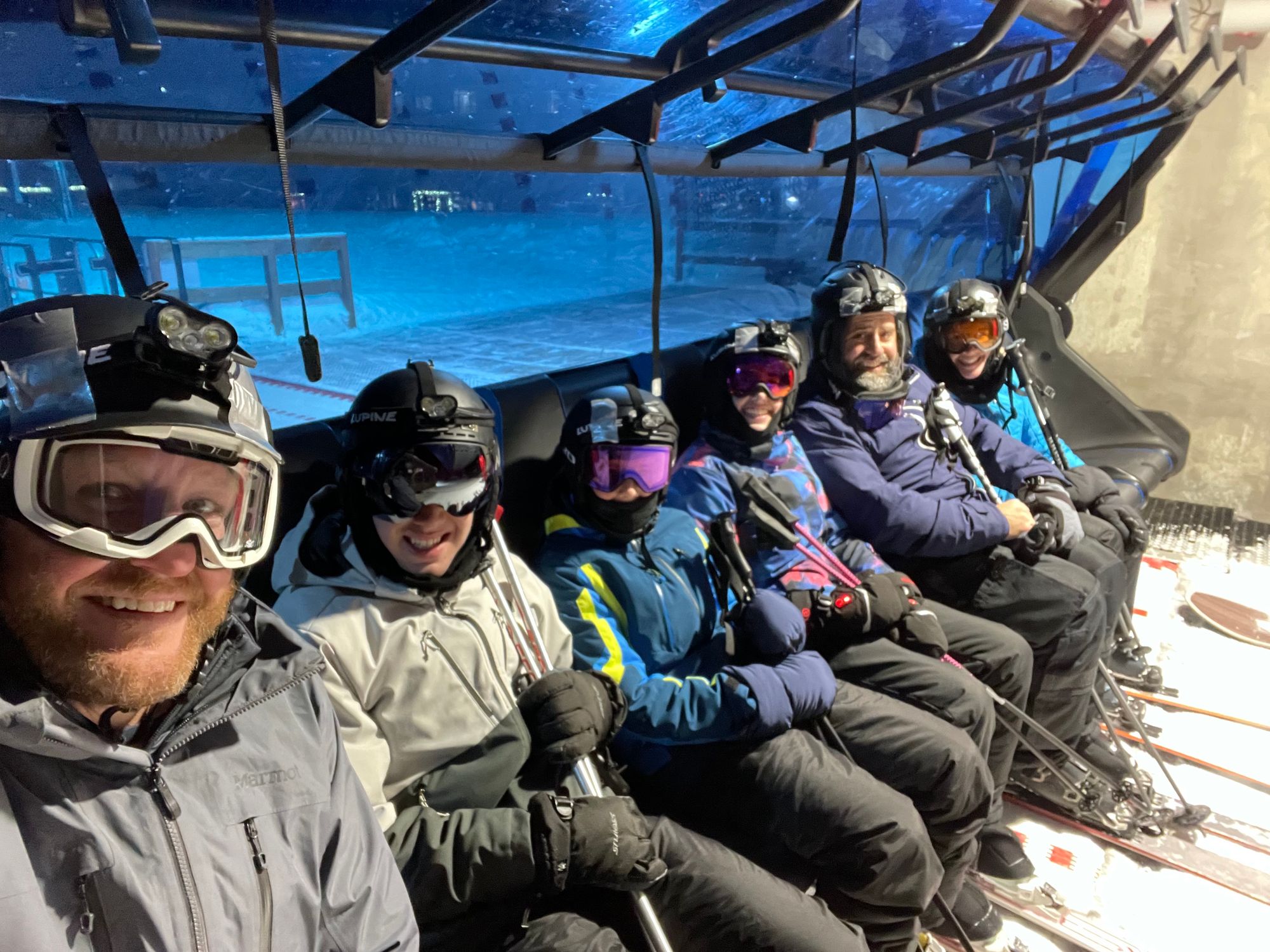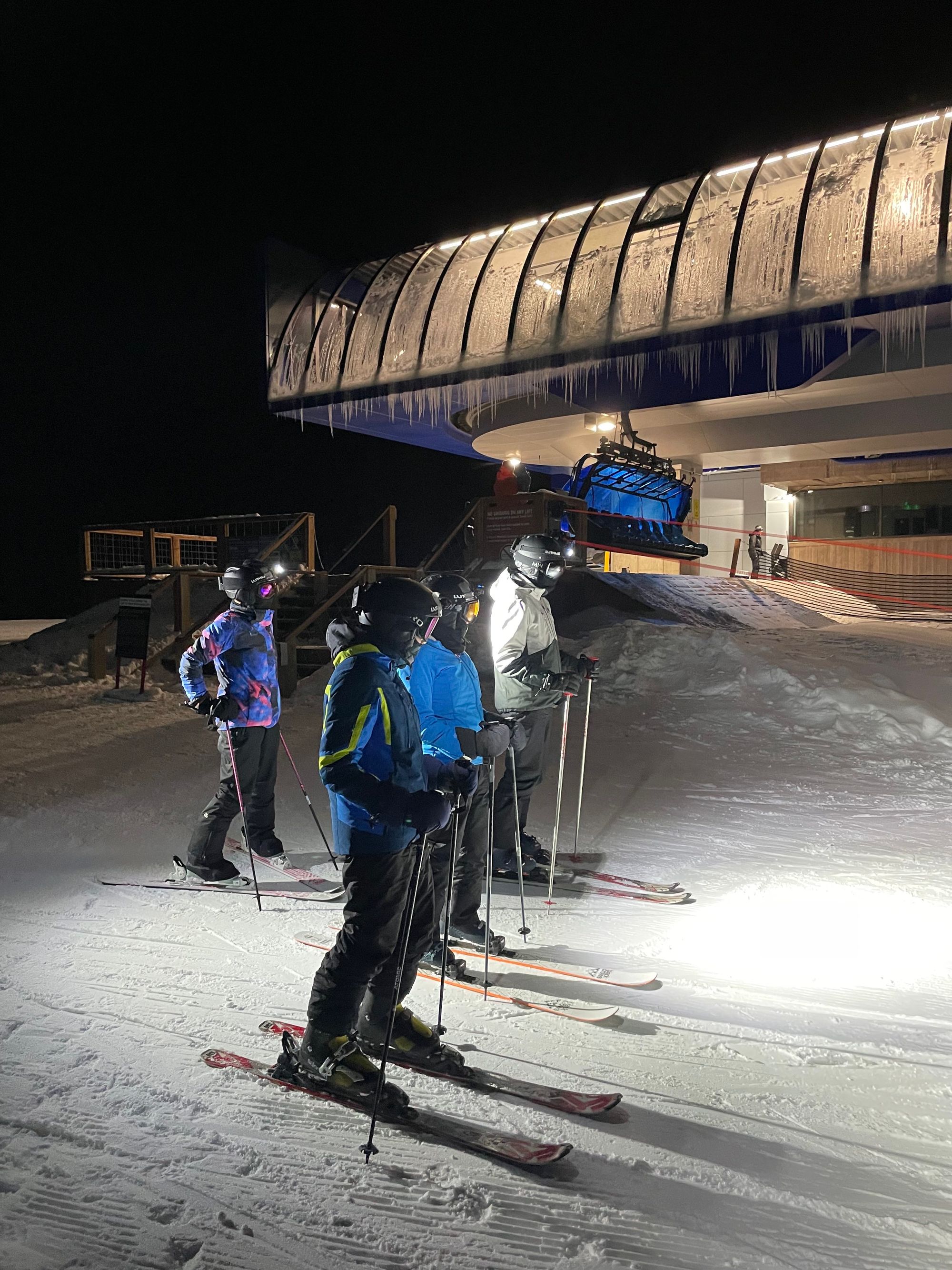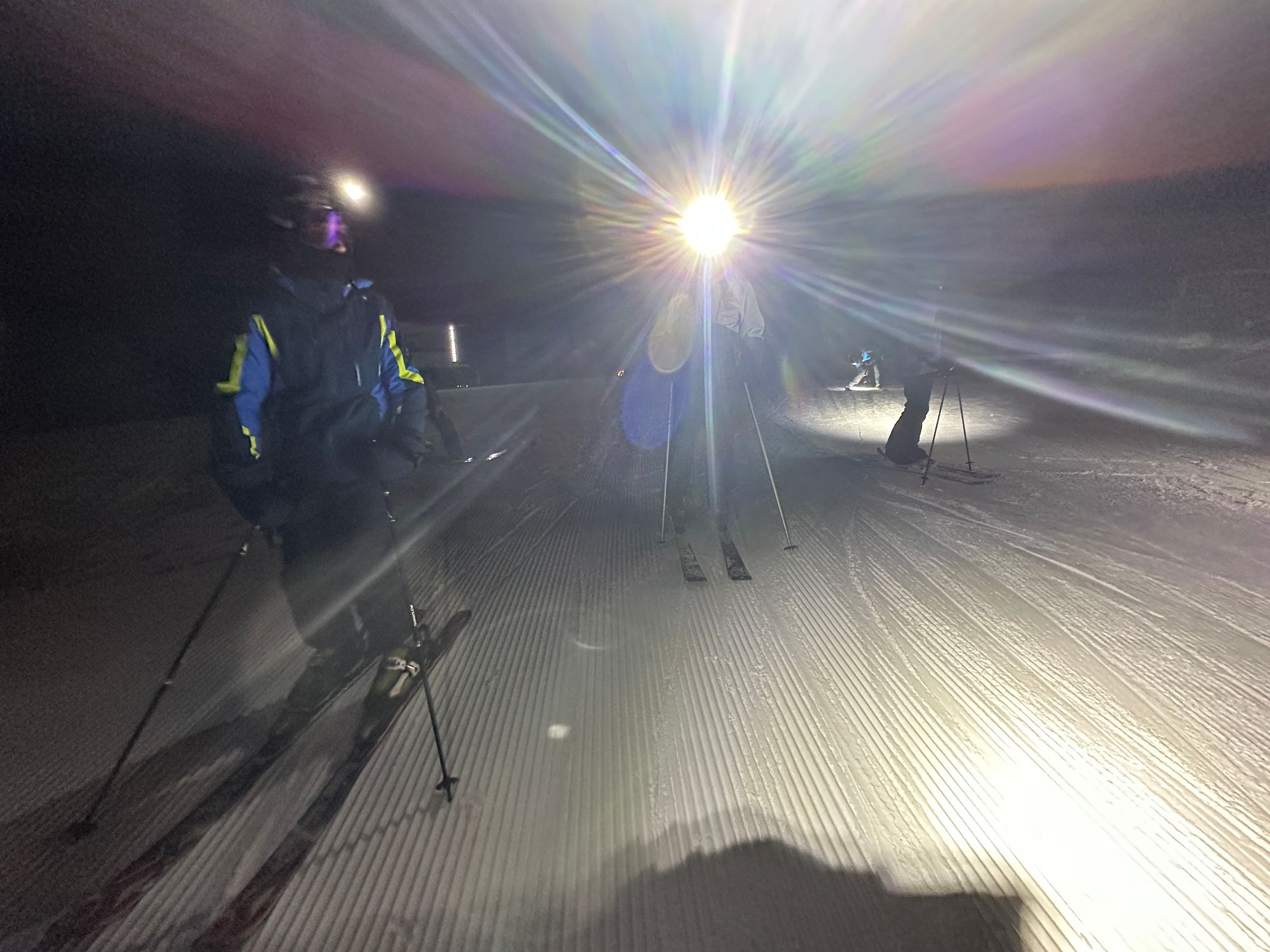 << Previous Post Next Post >>