Review: Hamburger Habit Ahi Tuna Filet
Habit claims their Ahi Tuna Filet is 390 calories. And the photo on the menu board looked pretty good so I gave it a try.
This thing is really, really good. The tuna was cooked just about perfectly done. The shredded lettuce and mayo and tomato were perfect. This is better than the tuna at most restaurants.
My rating: 5/5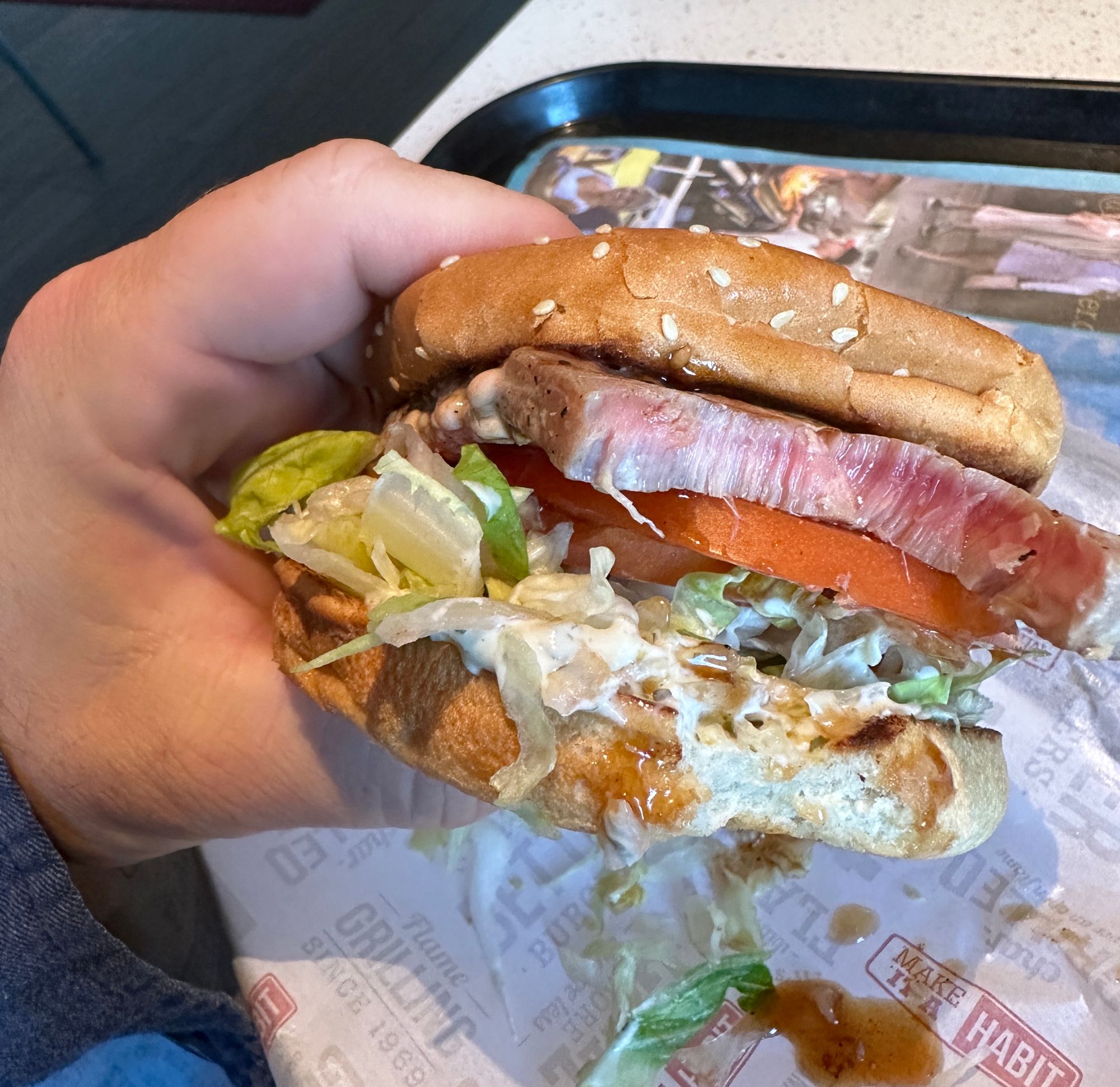 << Previous Post Next Post >>