Review: Del Taco Strawberry Shake
A certain missionary told me this was the hest shake. I tried it out and it was definitely good. There were actual real strawberries blended into it and I think it also had real ice cream. The chunks of strawberry were actually too much for me. Even with the giant straw.
One nice thing is the mini size that is available. It wasn't listes on the menu though.
Review: 7/11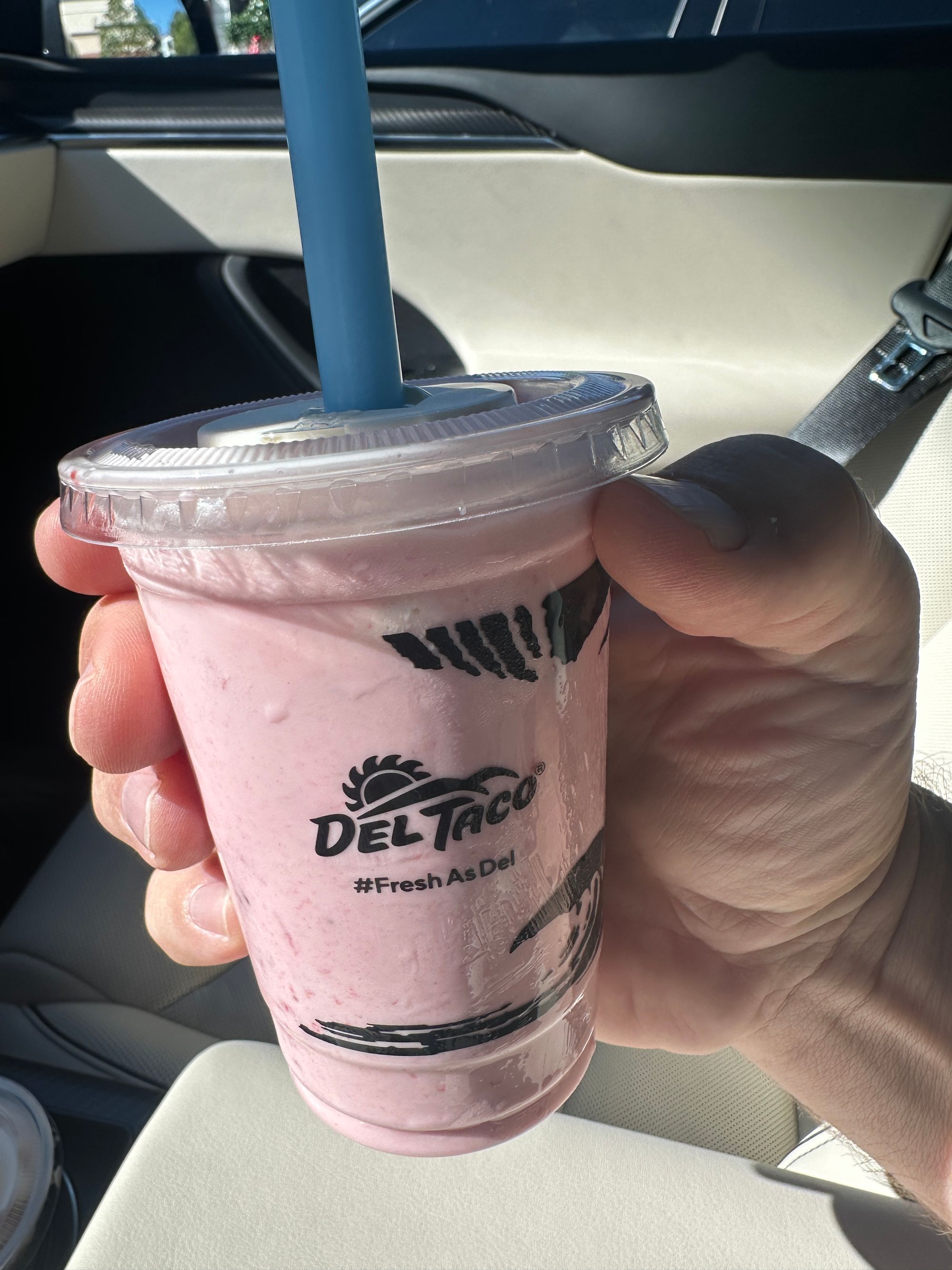 << Previous Post Next Post >>