Review: Brown Family Lights
The Brown Family Lights is a synchronized Christmas light show in Rancho Santa Margarita. I met Colin Brown who puts the show together a few years ago. It is on my list each year of must-visit lights.
It is unique because it isn't just one house with lights but it is 4 houses. And Colin puts all the lights up himself. And he uses sequences that he has created himself using xLights. He does a great job using each house in the sequences.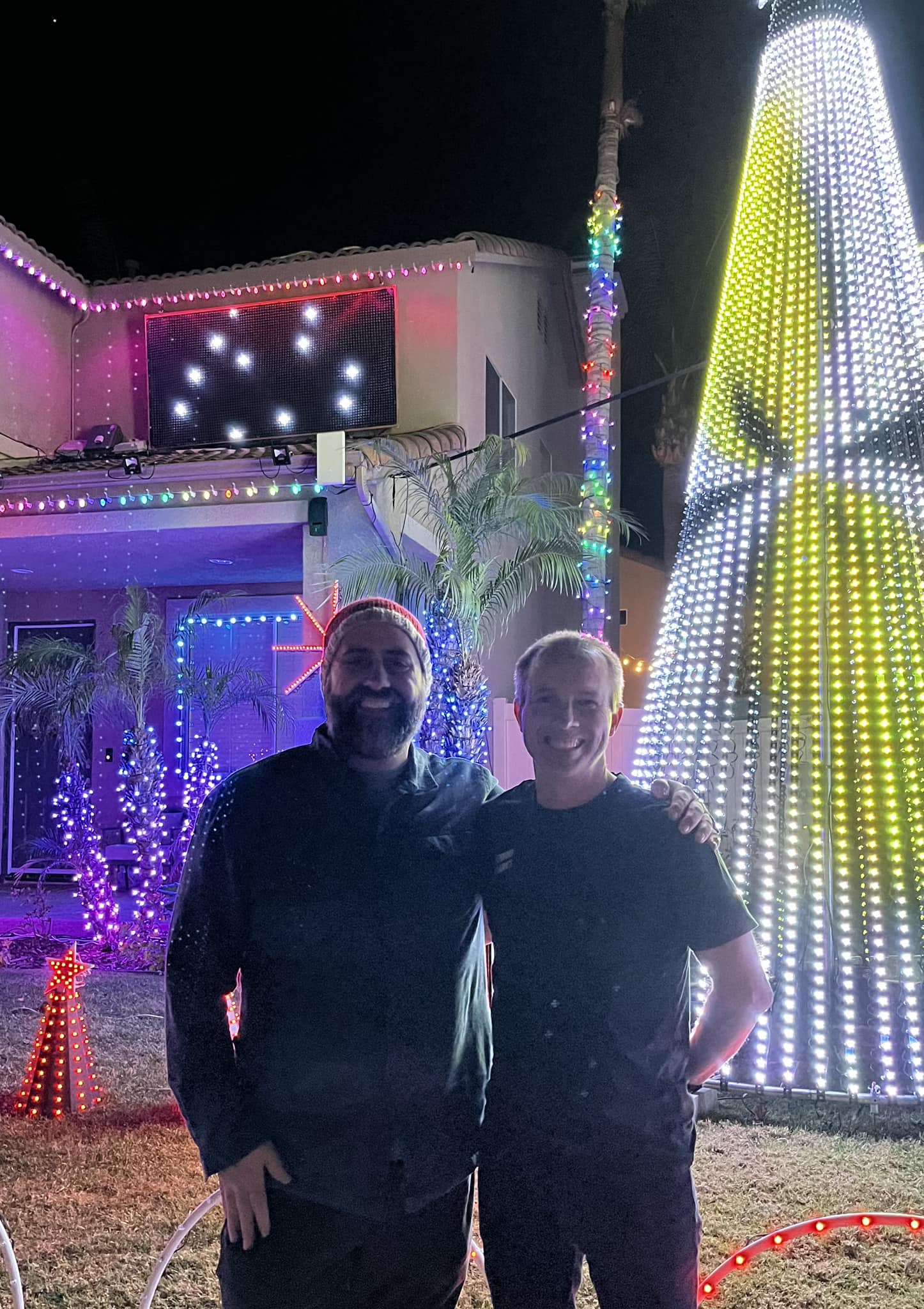 << Previous Post Next Post >>