Review: HubbuHubbuH tandem bike from Rivendell
Quote from a recent Rivendell newsletter:
We made the HubbuHubbuH to fill that gap. It's a thoughtfully designed, strong, safe, and beautiful tandem for, essentially, goofing around with your friends and whichever family members are willing to pilot it with you. Put some big tires, upright bars, and comfy saddles on it and go out with no thoughts given to miles logged or fitness achieved and you'll absolutely have a good time. The HubbuH is strong enough for trails, touring and camping, but I think their best use is the casual ride on bike paths, through the park, to the beach, or to go get lunch somewhere. Make it as easy as possible to hop on and go, and you'll find that you use it often. Put a big basket on it and run errands as a couple.
I have had our HubbuHubbuH since 2020. I had an old Schwinn tandem before it that I got off Craigslist for a few hundred dollars. The Schwinn was very difficult to ride compared to the HubbuHubbuh. Just felt really squirrely all the time.
The HubbuHubbuH was shipped from the bay area and it wasn't a simple task to put it together. An actual bike mechanic had to work on it for many hours to get it ready to go. He had to re-tap some things that I don't remember with shop tools also.
But in the end it came together beautifully. I have two brooks saddles on it and cork handlebars. I love riding around on it. And pretty much everyone in the family can fit on it front or back. From about 5 feet tall to 6 feet tall.
Riding a tandem is fun because most of the people that see you riding it will smile.
And how can you not like a bike name that is also a palindrome?
Review: 2/2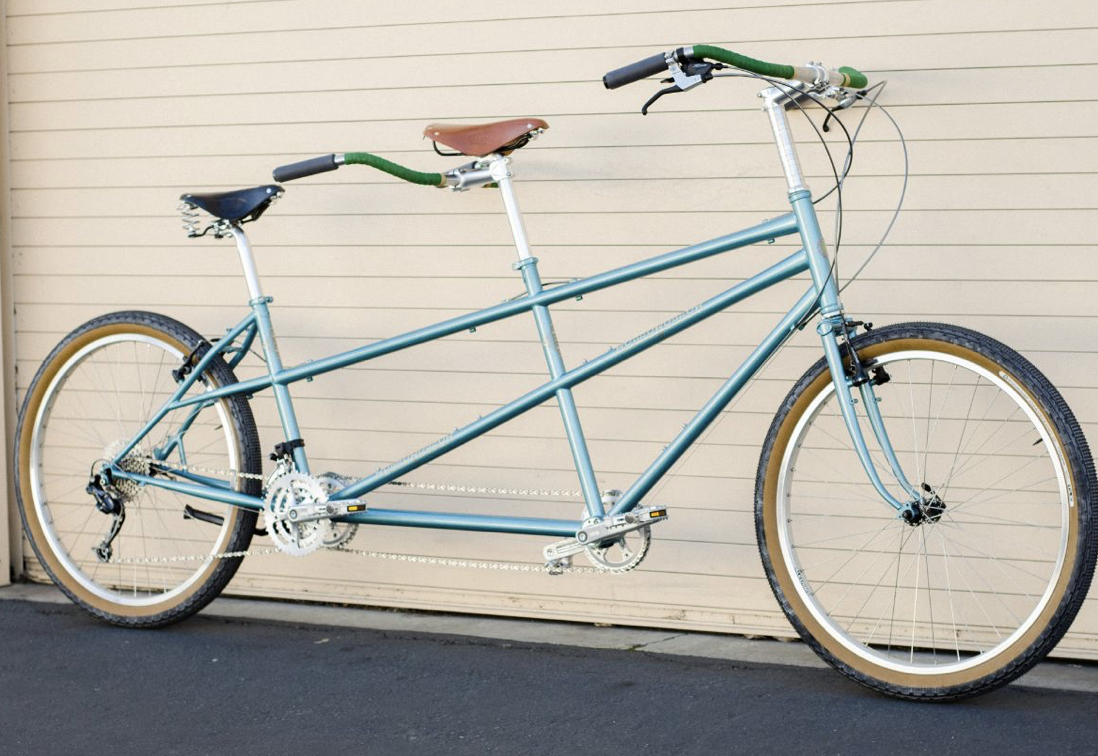 << Previous Post Next Post >>