GetHuman.com is a scam now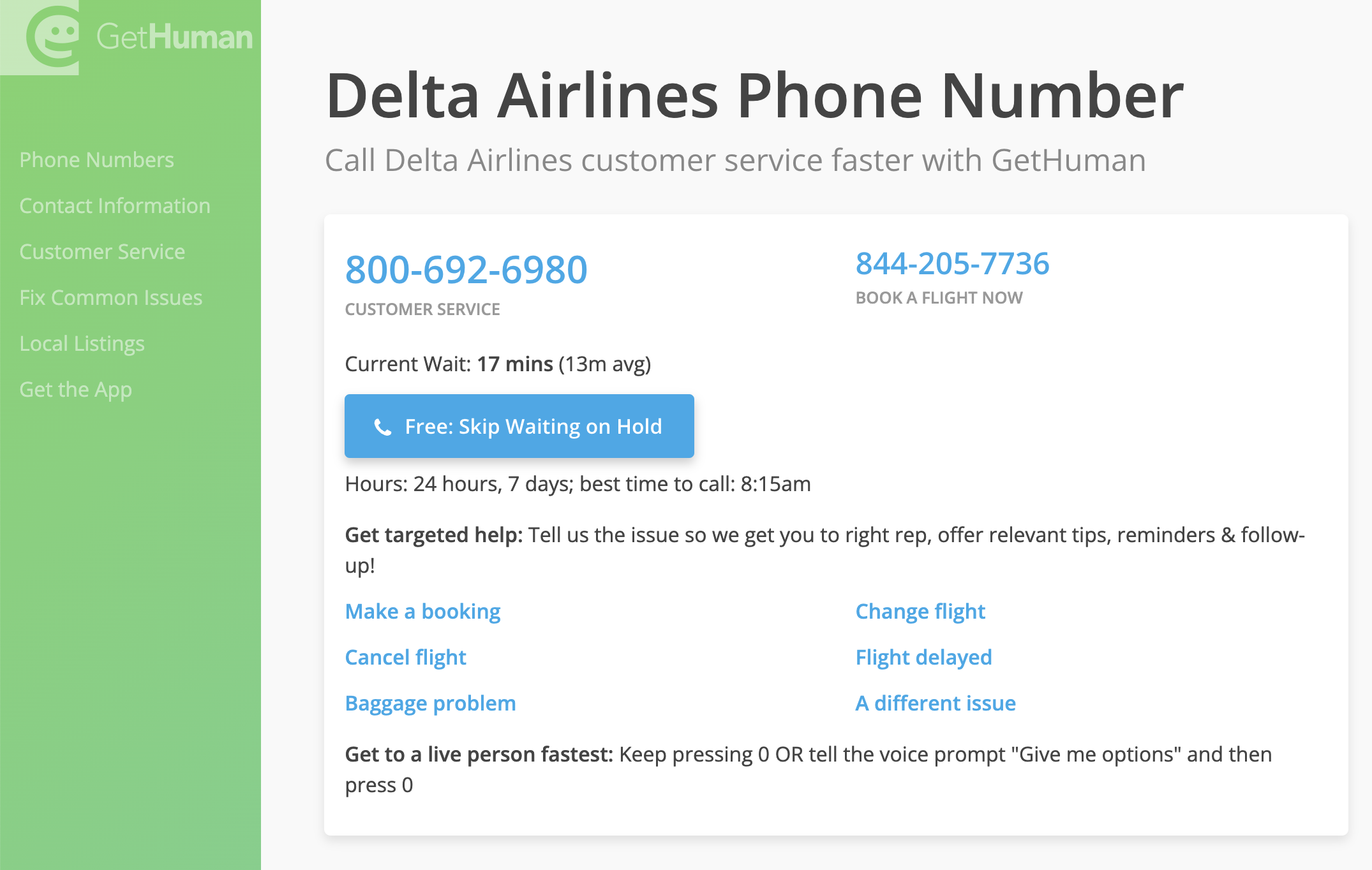 GetHuman.com used to be a great site to easily find a good customer service phone number for a company. I went to it to find a number for Delta Airlines and they had two numbers shown. One for customer service and one for book a flight now. I tried the book a flight now number because I figured that would get me to the booking people.
The first clue I was tricked was that someone answered and I was talking to a human within 10 seconds. Delta couldn't possibly answer that quickly.
They didn't ask me my confirmation number for my flight. They asked me where I booked the flight and how much I paid for it. That seemed strange. So I asked who I was talking to. The rep told me their name. I said "but what company do you work for?" Then they hung up.
The other number they publish on the page for customer service 800-692-6980 also doesn't work but doesn't appear to be a different company. It says "you have reached Atlanta, this is a Delta test announcement" and then hangs up.
Searching Google for "delta airlines phone number" gives a correct number.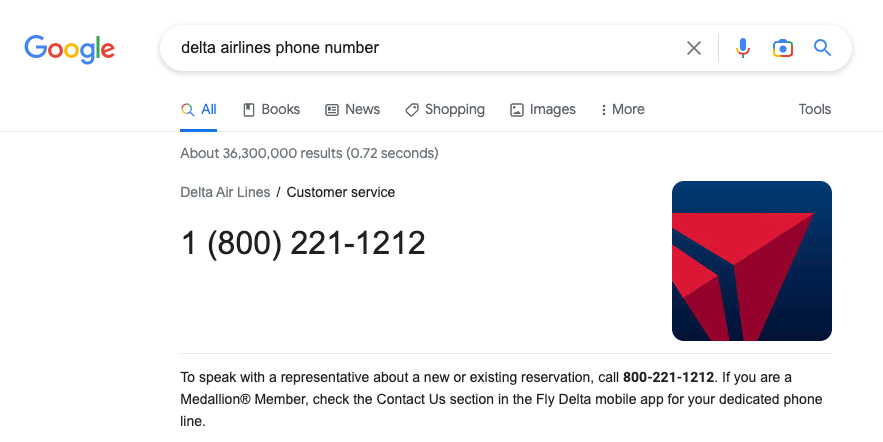 << Previous Post Next Post >>