The passenger side rear tire on the Tesla X went flat.
We had just pulled into a parking space at the Arroyo Trabuco golf course when the car said the tire was flat and to immediately pull over.
We jumped out of the car to look at the tires and could hear air rapidly coming out of the rear passenger tire. I used the Tesla app to request assistance and after 37 minutes I started a text exchange with someone over standard text messaging. Either their app wasn't receiving my messages or my phone wasn't sending correctly because I had to repeat things many times.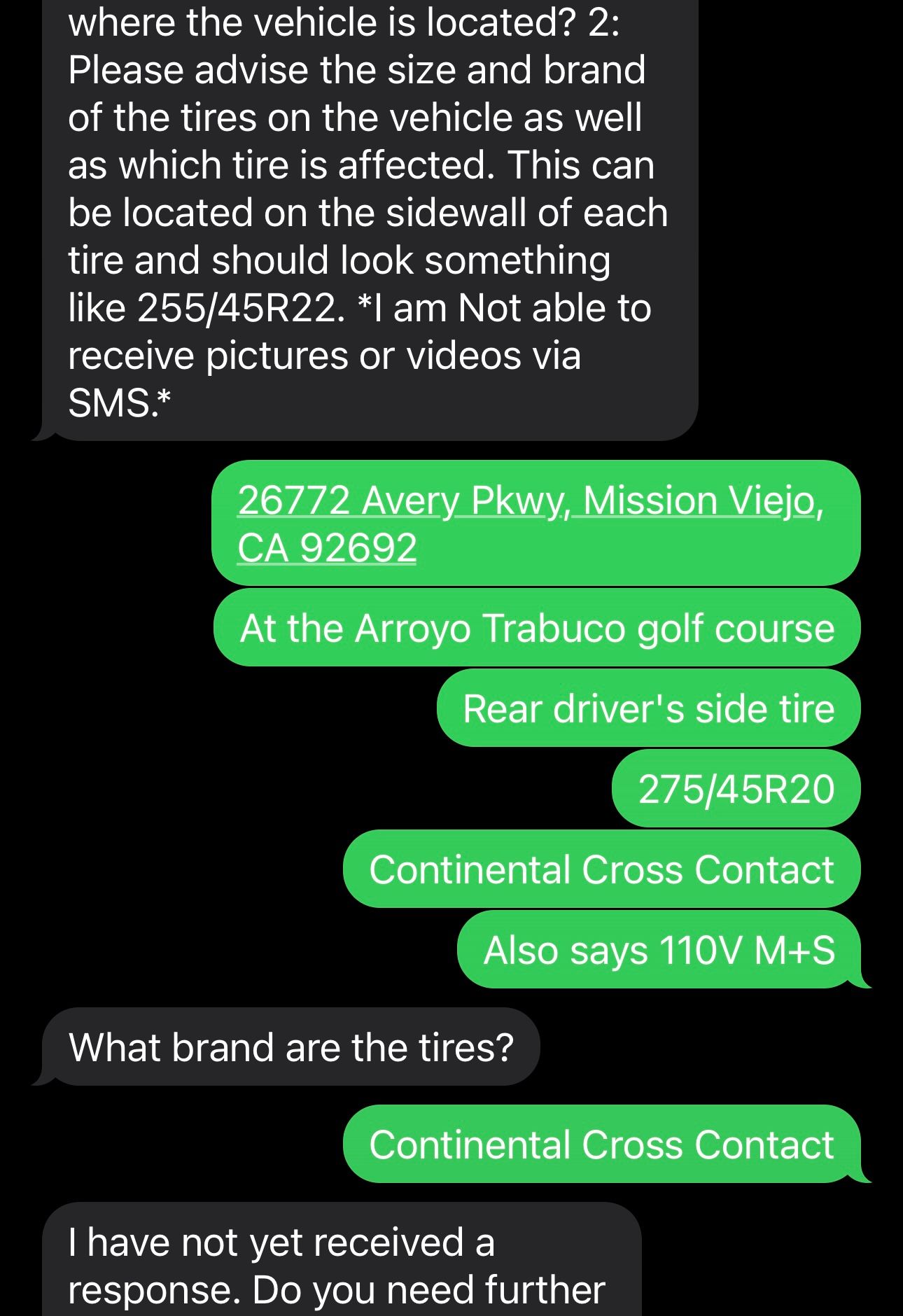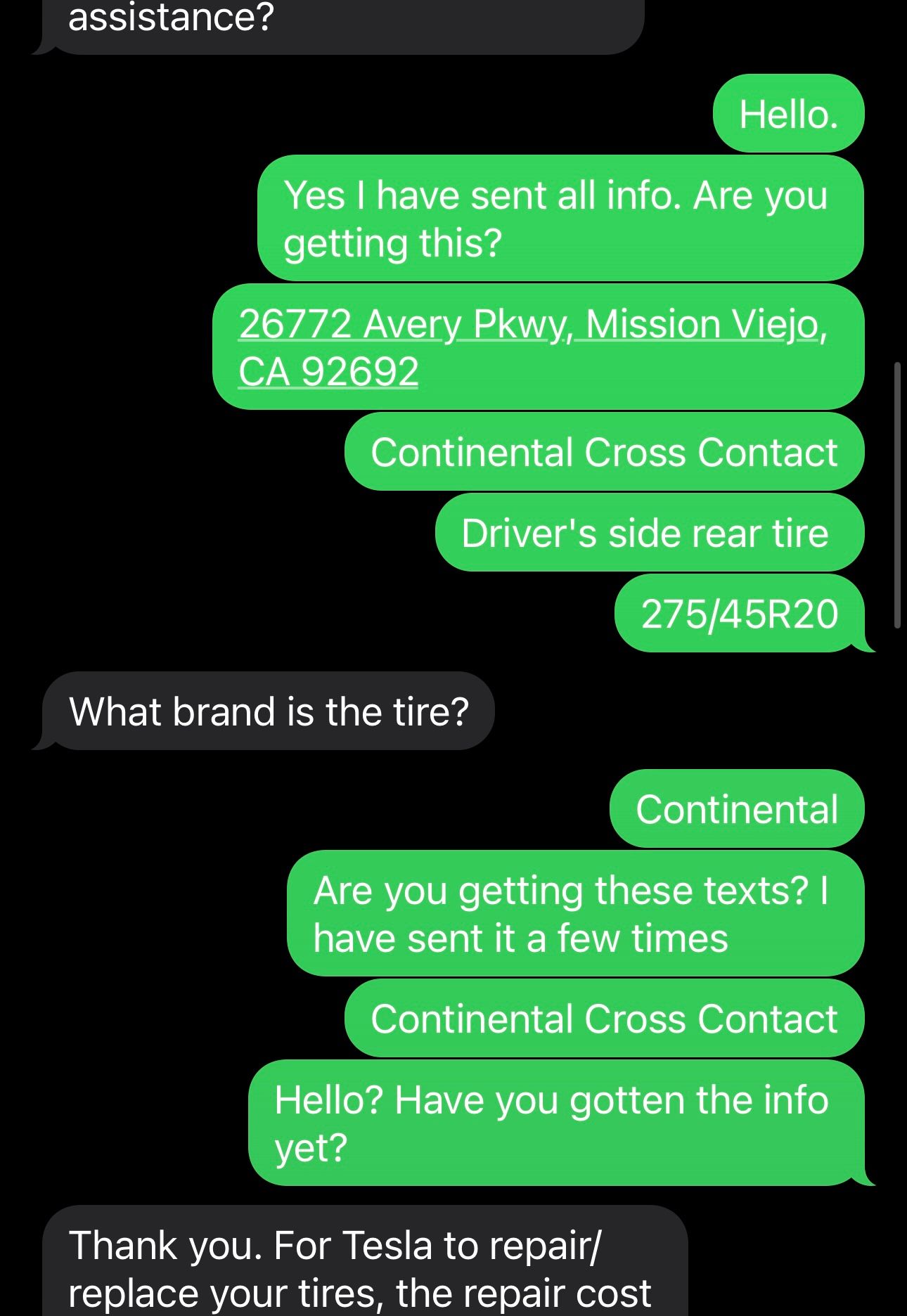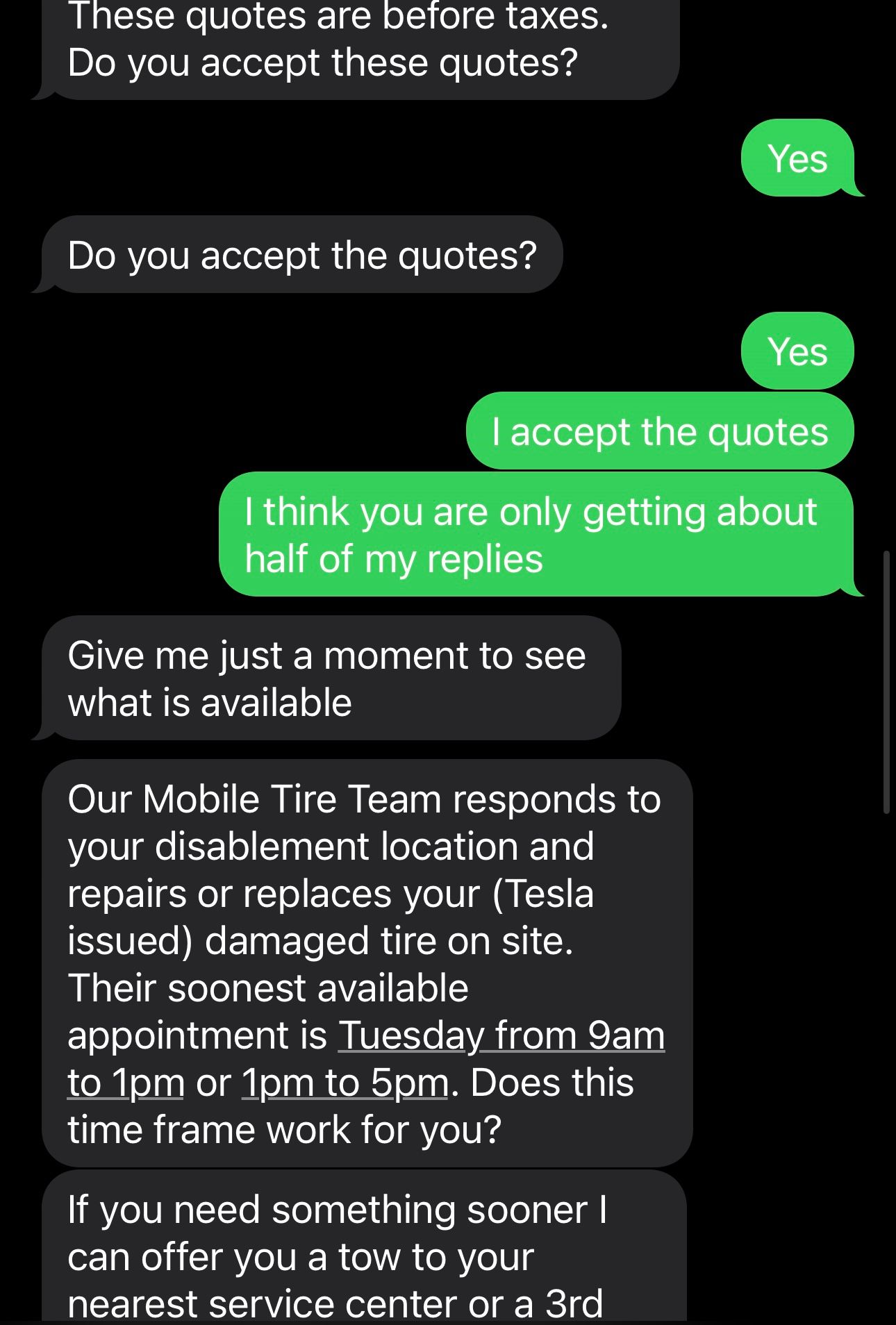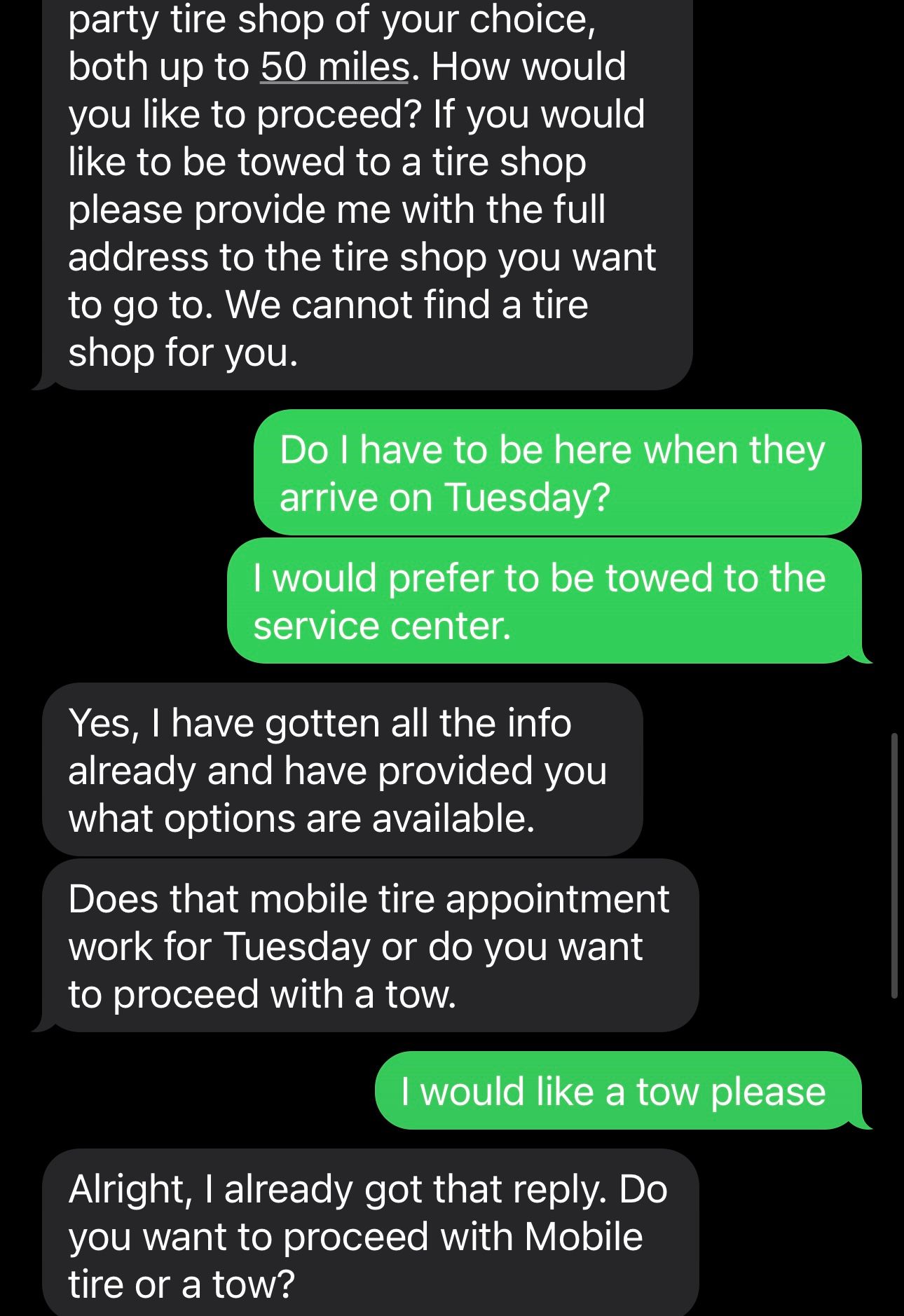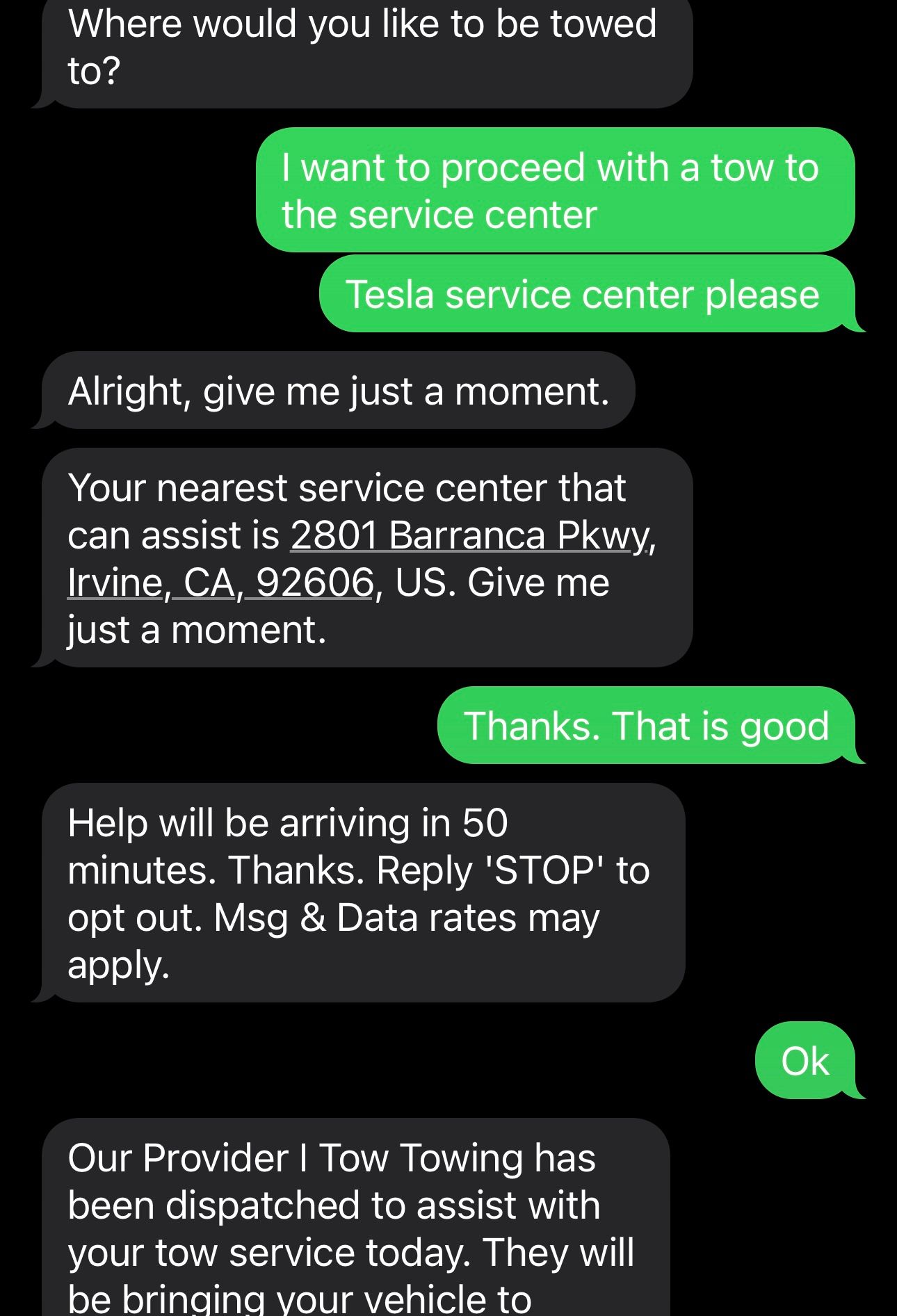 After the text exchange I waited for the tow truck. It took exactly 50 minutes just like they estimated.
The tow truck driver was very efficient and nice and got the Tesla loaded up within 5 minutes.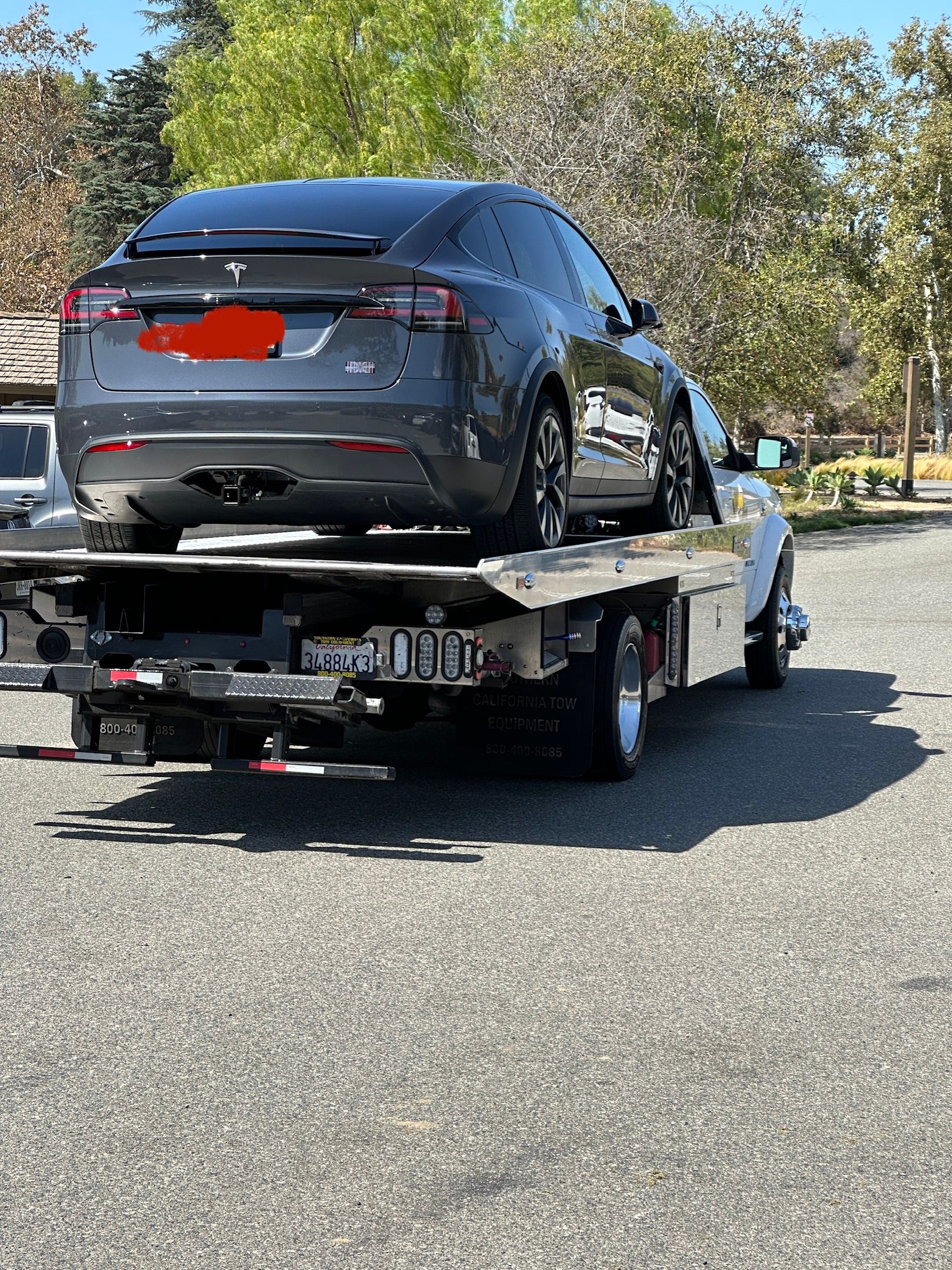 Total time between contacting Tesla and getting the Tesla on the truck was just about 2 hours.
<< Previous Post Next Post >>