Christmas light traffic 2022
Christmas was on Sunday this year. We had a QR code in the front of the house that people could scan and then vote for the show they wanted to see. Christmas Eve Eve (December 23rd) was the most crowded day. Traffic was lower on Christmas Eve and on Christmas day it was a bit lower again.
Normally the traffic on Christmas day is very low. And all the days after Christmas pretty much drop to zero traffic.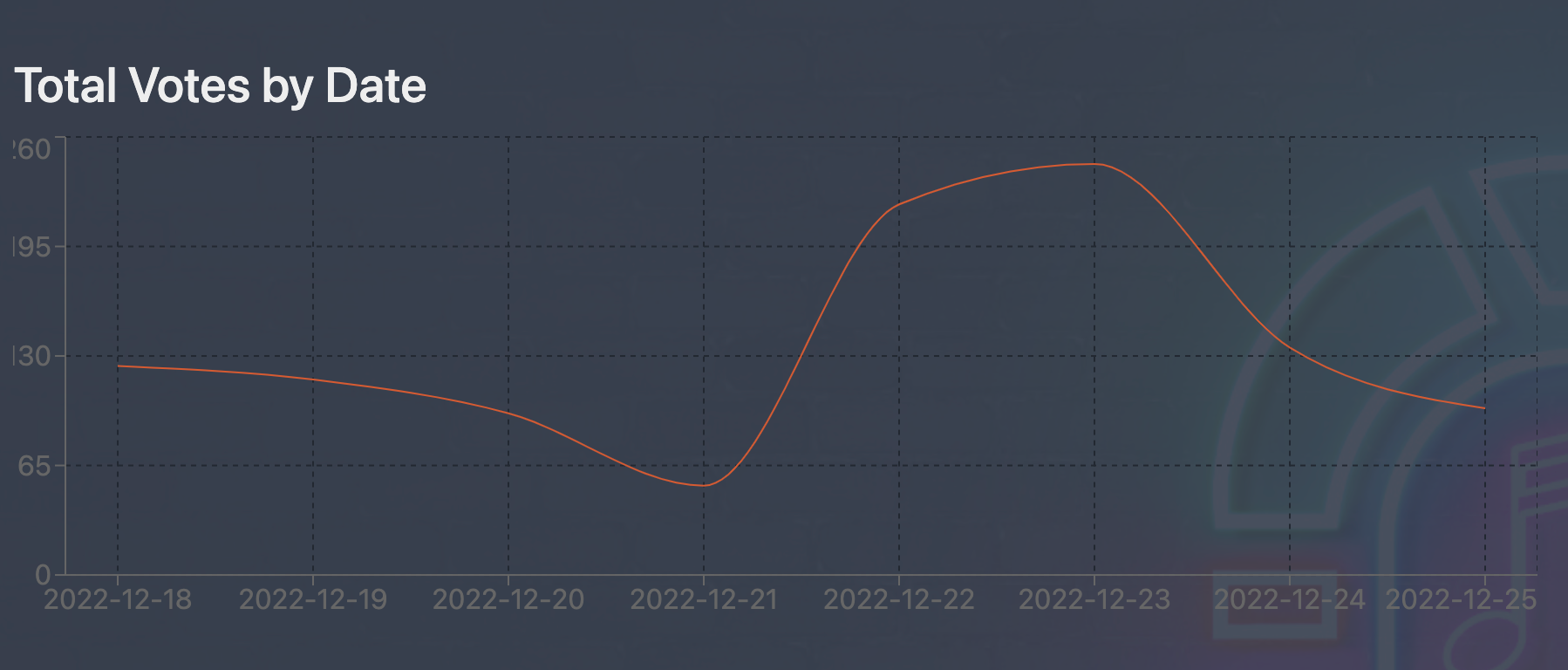 << Previous Post Next Post >>