Best Dessert in the World?
Ghirardelli® triple chocolate cookie, peanut butter, toasted marshmallows, vanilla bean ice cream. 1,580 calories.
This might be the best dessert we have ever had. We had it a few years ago at BJ's and now it is back again for what they say is a "limited time."
We can't figure out how they do the marshmallows. Do they put them on the cookie and they get perfectly toasted while the cookie cooks? Or are they putting them on after the cookie cooks and then hitting them with a torch to get them perfect toasted?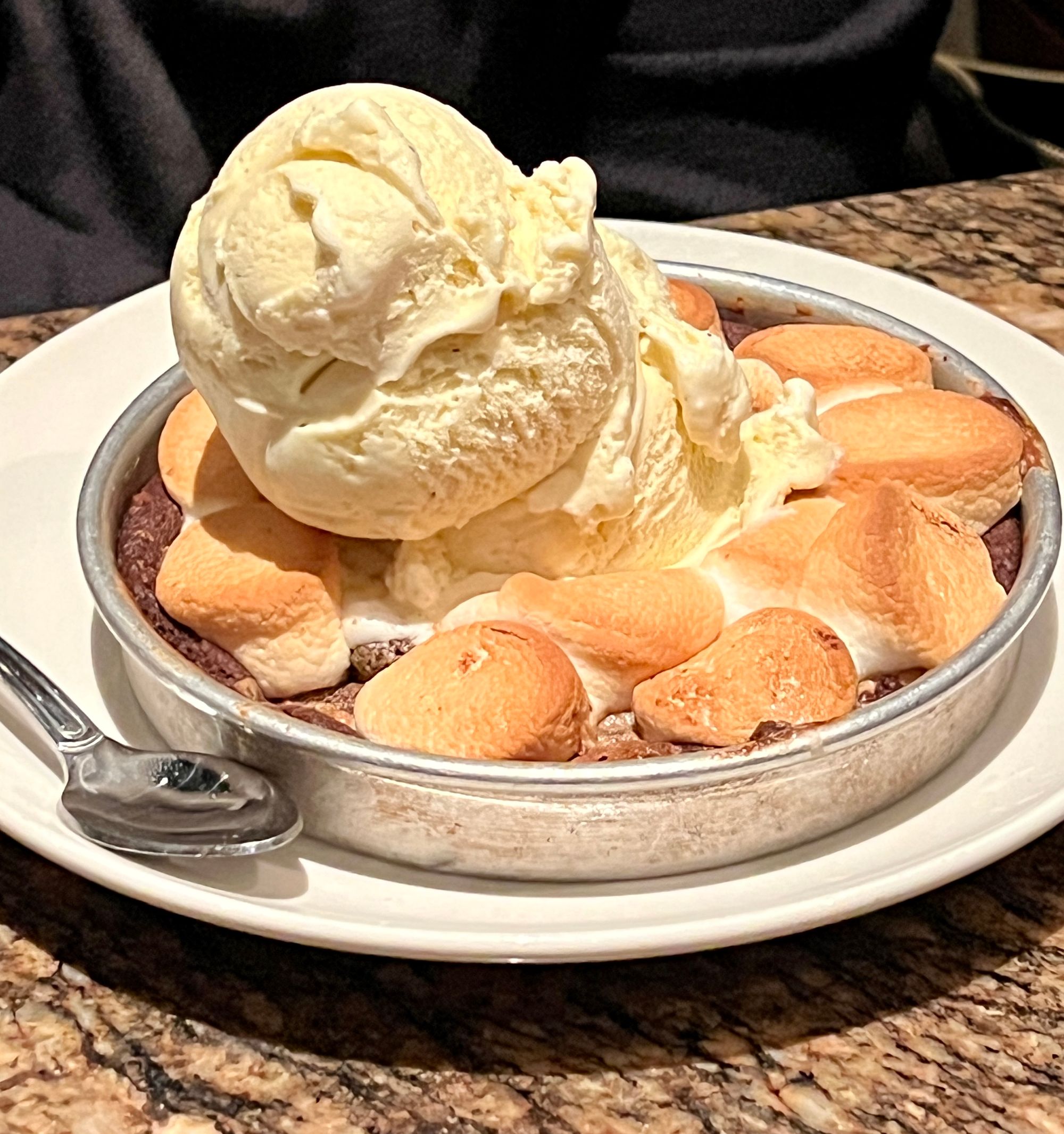 << Previous Post Next Post >>